Yamaha Motor Canada picks The Turn Lab as media AOR
Initially hired to rebuild Yamaha's tech platforms, the brand recognized the lab's unique approach which included consultancy and media strategies.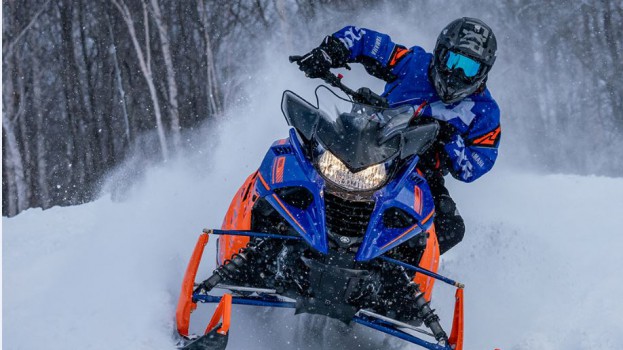 Yamaha Motor Canada has selected Toronto-based The Turn Lab as its new media AOR.
The deal includes media planning and buying, customer development, reporting and optimization as well as social media strategy for all of the brand's product channels.
The Turn Lab's co-founder Howard Chang tells MiC the deal came together in a rather atypical fashion. Initially the company was hired by Yamaha to rebuild its consumer-facing tech platform, in the process producing customer intelligence the brand had never had before.
Yamaha asked The Turn Lab to pitch them and awarded the account in late Q4; Chang says so much groundwork had already been done in terms of consumer research that planning got underway quickly and the new media strategy is slated to go to market this month.
The Turn Lab, launched in June 2018, bills itself as "part consultancy, part ad agency, part technology company." Chang began to notice the agency model was being challenged, particularly by consultancy firms. The former CEO and founder of Top Drawer Creative took his more than two decades of agency experience, looked at what tech companies were up to and built a new operation, "an experiment," he says.
"This is not rocket science," he says, but more like building knowledge upon knowledge. "We're just packaging it up in ways that are useful to our customers."
It is piecing together these old methods in new ways that Chang believes leads to pivot points for companies and brands. In its work with Yamaha, a well-established and successful company, The Turn Lab identified an entirely new customer segment – the "world's greatest dad" – a customer who shops all the product categories.
"It was a giant 'aha' moment for them," Chang says, because Yamaha has traditionally operated in a siloed way with specific customers who drive business in specific categories.
Part of The Turn Lab's work will be to build digital platforms as well as the media strategy, driving consumers to both dealers and the brand's online accessories store.