CPG gave Carat a big boost for 2019: RECMA
The Dentsu shop's big global P&G win even helped offset some high-profile losses.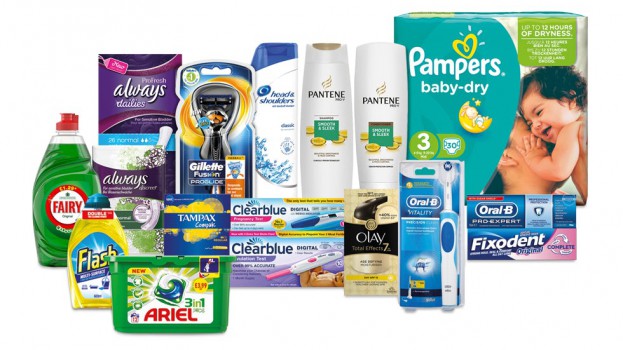 Wins are, obviously, the key to success as an agency. But the latest report by global firm RECMA shows that CPG might cause the biggest pendulum swings.
RECMA, which evaluates agencies based on new business, pitches and retentions, has issued its year-end new business balance for 2019 for global agencies. The new business balance is determined by total wins and departures, but doesn't account for retention. The values assigned to each agency are based on the estimated value of each account won and lost. The stats show that major CPG wins were what helped drive some of the strongest agencies.
In the case of the top-ranked Carat, which clocked in at an estimated USD $1.26 billion in global new business balance, it was winning a large part of P&G's business in multiple markets, including Canada. P&G moved the majority of its buying business to the Dentsu agency in January of last year, with incumbent Hearts & Science only retaining a small part of the account and several other categories being taken in-house (for its part, Hearts & Science was not in the top-12 ranked agencies).
That win (valued at $1.55 billion) propelled Carat to the top of multiple agency rankings, including ComVergence. It was enough to offset some of the agency's losses, including Disney, which moved its global business to a mix of Omnicom and Publicis in the summer. It also had several regional wins and losses, such as the win of European telco Vodafone and the loss of Ferrero in China.
In second place was UM, with its new business balance valued at $1.05 billion. This was driven by multi-region wins for Nestle (Mexico, Poland and Spain, although not Canada, where it consolidated media and moved to GroupM in the summer) as well as a global-minus-U.S. win for Mattel and U.S. wins for Energizer, Levi's and others. Additionally, RECMA noted that factoring in retentions, UM bested Carat slightly; with retentions counted, UM came in at an estimated $1.58 billion, to Carat's $1.54 billion.
Third place went to Zenith (valued at $818 million), driven largely by the Disney account.
Havas Media took fourth, with a value of $688 million driven by global wins such as Trip Advisor and regional wins such as Danone in Indonesia. PHD rounded out the top-five with a balance value of $447 million, although that was driven largely by regional wins.
Dentsu X, Mindshare, OMD, Arena, Initiative, Spark Foundry and Vizeum rounded out the top-10 with positive balances. GroupM's Essence and M/Six had balances of zero, as did Publicis' Starcom. Negative balances went to MediaCom, Blue 449, Wavemaker and Hearts & Science.
In total, there were 982 measured account moves in media last year, valued at a total of USD $23.7 billion. That's 17% fewer pitches than 2018, with North American pitches decreasing more drastically (25%).
RECMA will release its Canadian-specific data later in the year.