Reach, revenue and impact: Jennifer Hollett's goals for The Walrus
The former head of news and government at Twitter Canada, Jennifer Hollett assumes the role from Shelley Ambrose, effective June 1.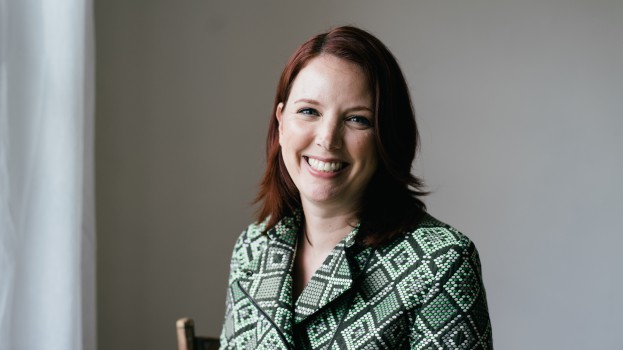 When The Walrus held a series of live events in 2018 to celebrate its 15-year history, it welcomed Jennifer Hollett – then head of news and government at Twitter Canada – to speak on a panel titled, The Future of Media. Now, less than two years later, the magazine has named the veteran journalist and former political candidate as its new executive director.
"My goal is to expand the reach, revenue and impact of The Walrus and to grow the conversation across Canada," says Hollett. Hollett will assume the role from Shelley Ambrose who announced her resignation in June 2019 after 13 years as executive director.
Hollett began her career as a media strategist at Sony Music Canada before joining MuchMusic as a VJ in the early aughts. After working as a reporter for the CBC she went on to study public policy at Harvard where she designed an app that made political ads more transparent. Following various communications roles she was a federal NDP candidate in 2015 and ran for Toronto city council in 2018 just before leaving Twitter.
"The Walrus brand has quite the range," says Hollett who feels her part of her new role is to connect those pieces and introduce Canadian audiences to parts of The Walrus – widely known for the print magazine – they are less familiar with.
The executive director role is not an editorial one, she explains, but encompasses the direction of The Walrus through its content, events and partnerships. Many of those relationships have been born from The Walrus Lab, a storytelling, content production and project management arm of the brand.
The Walrus Talks series is another growing and vital part of the brand; bringing people out together to talk "in real life" is vital to pushing ideas forward, says Hollett, while ensuring a diversity of revenue.
"And then there is the unknown," she says. "We have an idea right now about where the sparks are… right now, TikTok's pretty hot for a younger audience," she notes, and the goal is to remain open to what is new and unfolding. "Tech has a very close relationship with media."
Canadians are loyal to The Walrus brand, she says, but a younger audience of active readers, viewers and users is also building and Hollett wants to speak to them.
The Walrus, a general interest Canadian magazine with a circulation of 43,000, prints 10 issues annually in addition to its digital coverage. Print readership tops 215,000 monthly with 368,000 unique digital visitors and a newsletter with a subscription base of 39,000.
For anyone taking on a leadership role in a media company, reach is always top of mind, she says. "We all know it's a great time of change for the media, but that also brings creativity and opportunity… if you're open to the new technology and the new business model."
People have asked Hollett about her return to journalism, officially slated for June 1, a question she finds interesting. "In many ways, once you work in the media, you never really leave the media," she says. "If you're passionate about creating a better community and country, then media is part of your work, always."
Photo credit: Jessica Laforet