UmbraCity brings advertisers to new markets
The Vancouver-based umbrella rental startup is heading to Toronto and select U.S. cities, creating programmatic options with Campsite.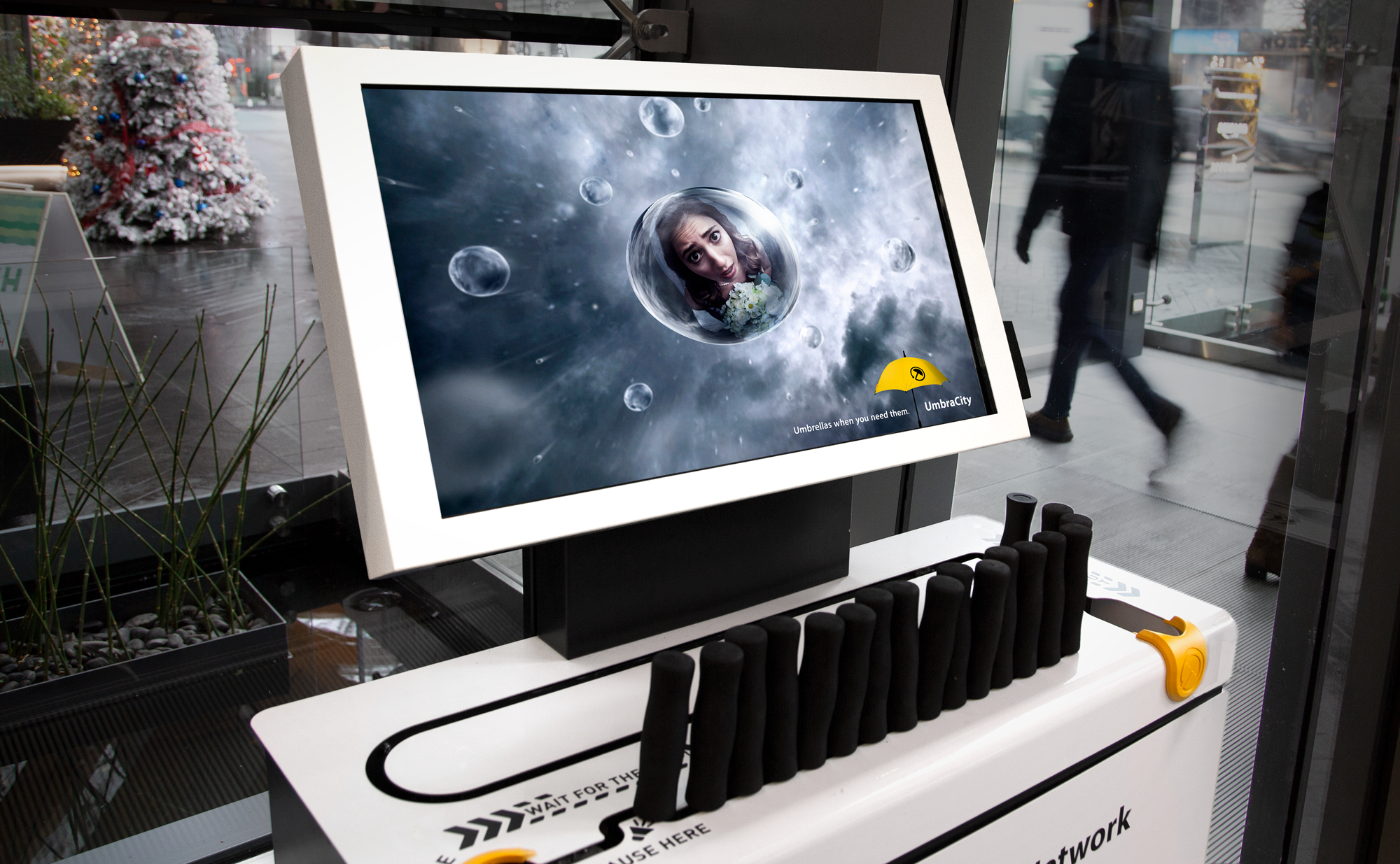 A Vancouver-based umbrella rental startup is expanding into other Canadian markets, as well as the U.S. But UmbraCity is planning on serving more than those seeking shelter from storms. The company also uses its rental stands as screens for digital advertising, and along with the geographic expansion comes an expansion into programmatic buying.
Amir Entezari (pictured right), who co-founded UmbraCity with business partner Babak Assadsangabi, is eyeing expansion in major North American cities like Toronto, as well as Seattle, New York and Boston. "Any city that rains more 130 days a year," he says. Plans are in motion to launch in the coming months in Massachusetts, sticking to the blueprint that proved successful in the company's early days: setting up shop near post-secondary campuses.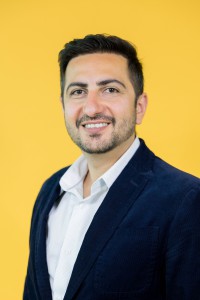 UmbraCity's first kiosk opened at the University of British Columbia in late 2015. Four years later, there are 55 stations across Metro Vancouver and Entezari expects that number to climb to more than 100 by spring.
And advertising, he says, was always part of the plan; UmbraCity signed a multiyear deal with TD Canada a few months after launching. Two touchpoints – the umbrellas and the kiosks – create engagement opportunities for advertising partners, he says.
With TD, UmbraCity co-branded the umbrellas with bright colours and signature logos under the theme, "We've Got You Covered" as the bank was promoting its insurance services.
"Think of it as any digital out-of-home media," Entezari tells MiC. "We place kiosks by the main entrance of high traffic locations which get a lot of eyeballs."
The kiosks remain in their locations year-round; internal data shows higher rental numbers in summer months when people are less likely to be prepared for a rainy day.
Digital ads appear on the 22- and 32-inch digital screens on rotation, shrinking to roughly 75% of the display. Impressions are tracked, "because rain or shine, these ads are [always] displayed there," says Entezari. In December, UmbraCity recorded more than 5,000 rentals.
UmbraCity partners with development companies, venues, hotels, even shopping centres. Entezari estimates 20% of the network operates in university and residential areas while 50% are near office buildings. Brands can choose to advertise across the entire network or select certain locations as they pertain to a specifically desired target.
UmbraCity is also partnering with Canadian OOH exchange Campsite to offer programmatic options.