Alfie Atkinson becomes CEO for MiQ Canada
Plus, Jason Furlano, Joe Peters and Claire Jones have all been given more senior roles and responsibilities.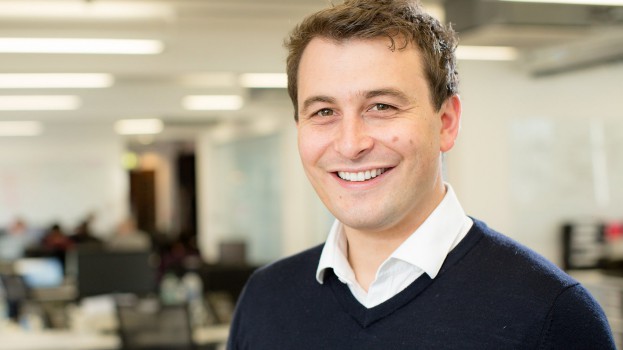 Things are looking a bit refreshed in the senior offices of MiQ Canada.
The Canadian branch of the media intelligence company has made a series of senior and executive promotions, including upping country managing director Alfie Atkinson to CEO.
Additionally, former VP of sales Jason Furlano has been promoted to SVP of commercials, Joe Peters has gone from VP to SVP of strategy and Claire Jones has been similarly upped to SVP of operations.
Atkinson expalins to MiC that these are more than just title changes. With a focus on ad tech innovation in 2020, he says MiQ has three main business objectives for the year: operational excellence, marketer engagement and innovation. "We believe there was a need to consolidate our senior leadership team with dedicated stakeholders focused on these three main components," he says.
For example, beyond sales, Furlano will now take the lead on building and developing partnerships with marketers as well as diversifying the company's client base. Jones will zero in on output and efficiencies throughout the business and focus on long-term business strategies, and Peters will now oversee MiQ's products and solutions. He will work closely with Furlano on innovating MiQ's programmatic solutions for clients.
Atkinson says Canada is one of MiQ's fastest expanding markets, and it has grown its business in the country by 50% year-over-year. "While increasing our revenue is important, we are equally focused on growing our team," he says. Staff has doubled over the last two years (now at 70 employees), which he says was also part of the driver in creating more focused roles for the most senior staff.
Last year, the company partnered with Environics for enhanced insights and media solutions, as well as Hivestack and Kinetic to develop a first-to-market, digital OOH solution.
One of Atkinson's more lofty goals this year is to connect Canadian clients with what he calls "the heart" of MiQ's business, its Centre of Excellence in Bangalore, India. He says he hopes to bring more clients along with them to join them in Bangalore, which he says will support a more collaborative work culture.