How Corus and Twitter bested their own records with Samsung
A custom content series to promote the Galaxy Note 10+ managed to smash Twitter's previous records for branded content. Here's how they did it.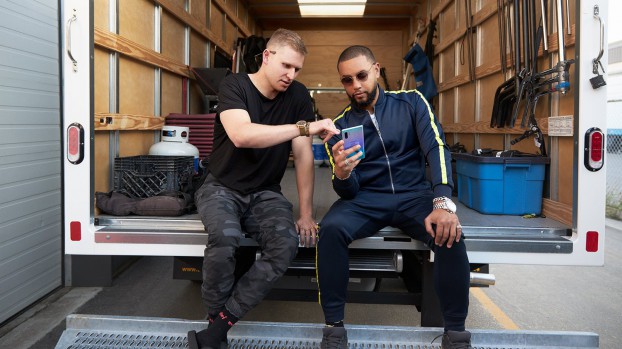 It's been less than a year since Twitter Canada officially partnered with Corus Entertainment to create its Twitter Originals Powered by so.Da division. The custom content outfit had already produced original social work for brands like Knorr and CIBC Aventura, both of which came to life on Twitter, but in June, the two partners made it official.
Now, it's just finished the post on #PowerUp, a series created for Samsung, one of the first brands to work with the then-new division. Twitter Canada had been in discussions with Samsung leading up to its Upfronts-style TwitterFronts event in June. Fast-forward to late 2019, and the result was the original series promoting the Samsung Glaxy Note 10+ – which Twitter has confirmed received 59 million views through a combination of organic views and paid media. That puts it at the best-performing branded video in Twitter Canada's history, with 181% the views of the average Twitter content program.
MiC caught up with Twitter Canada's head of entertainment Michael Palombo and Corus' SVP of marketing and head of so.da Dervla Kelly to talk about what made the difference for the electronics giant.
The first key, says Palombo, was leveraging a message that was relevant, yet evergreen.
"We had a lot of time on the brief, given when the Note 10+ was being launched," says Palombo, adding that the phone launched in the market in August. Rather than time the series exactly with the launch, it went for several months later, which Palombo noted reignited and sustained conversation around the Note.
It's marketed as a phone "for the creative class," says Palombo, which in itself prompted a unique challenge. "How do we connect to that one culture, when we know the creative class can be very aware of advertising. How do we get them to engage with it?"
The four-part, Twitter-exclusive series centered around Canadian music video and film producer Director X, who tapped four up-and-coming producers to shoot, edit and produce a music video, using only the device. "It positioned the phone as a must-have utility," says Palombo.
Pairing with Director X was also a key part of the strategy; Kelly says he's not thought of as a traditional "influencer," but his professional pedigree was more important. "Influence is an outcome, not a profession," she says. She noted that he's well-known in the hip-hop and R&B music video world, having worked with big names like Drake, Sean Paul and Justin Bieber. That also helped capitalize on a broader cultural moment. "Canada is having a real moment on the world stage right now," she says, noting that the discussions with Samsung began just after the Toronto Raptors had become NBA champions, upping the city's cool factor. The creative paired well with the cultural context, she says.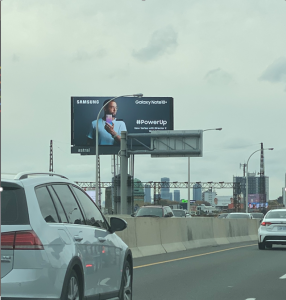 But Kelly says it wasn't just the cool creative that helped drive buzz, but also the amplification across other media. Corus worked closely with both Samsung's PR agency, North, and its media agency, Starcom. "We were able to leverage a lot of production efficiencies. While we were shooting, we were also creating assets that became billboards [and] in-store advertising."
The campaign also saw Director X appear on Corus' property ET Canada to promote the music videos, while Twitter also live-streamed his appearance at Twitter House during TIFF leading up to the series. "We really took a look at how we could amplify and extend it."
Kelly adds that beyond the 59 million views, there was a lot of organic engagement to brag about. "You can pay for reach, but you cannot pay for engagement," she explains. The series had more than one million Tweets or engagements around the Twitter content, meaning more than one million people took action in some way around the content – an impact Kelly describes as "massive."
While exact units of the phone sold have not been revealed, Samsung did state in its Q3 results that sales of the Note 10+ have been strong globally.