As the podcast industry booms, what does that spell for brands?
Quill founder Fatima Zaidi on why some creators believe many podcasts on the market aren't sustainable, and the parallels between podcasts and influencers.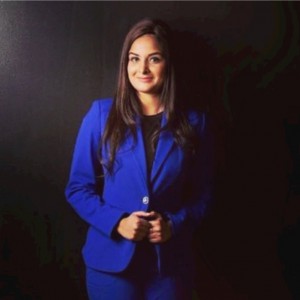 There's no shortage of stories looking at the podcast boom. Throughout 2019, the audio medium saw an uptick in regular listeners, listening hours and broader awareness. And as podcasts boom, brands are all ears, waiting to see how they can get in on the action.
But a new study that spoke to creators themselves indicates that we could be in the midst of a podcast bubble.
Currently, nearly 3,500 new shows premiere every week, globally – meaning the market is very quickly saturating. Quill, a Canadian platform that connects podcast creators with freelancers and production contacts, surveyed more than 100 Canadian and U.S. creators (not specific to its network) to determine what some of the challenges still are with the medium – and what challenges those could pose for partners looking to cash in on their rising popularity.
More than two-thirds of respondents (68%) say they experience challenges with growth and engagement, whereas 45% say monetizing their programs is a huge challenge, and 34% have issues with marketing and distribution.
One podcaster surveyed said they don't believe "half of the podcasts going today will survive the next five years."
And, the market is increasingly welcoming new traditional celebrities into the fold – from Canadian "anchorboys" Jay Onrait and Dan O'Toole's sports podcast to Conan O'Brien's weekly show. Fatima Zaidi (pictured above), founder of Quill, explains to MiC that this can be a double-edged sword. On one hand, says Zaidi (who previously served as VP of business development for agency Eighty-Eight and specializes in influencers and new platforms), celebrities are bringing new listeners into the podcast sphere, growing the overall audience and bringing legitimacy to the medium for brands. And, she says, some of the entertainment veterans are an advertiser's dream.
"There are some who, the way they do their advertising is super authentic and hilarious, it's generally done in a very tasteful and unique format." However, she says a lot of the smaller celebrities, like former Bachelor contestants and other people Zaidi classifies as "B-Grade influencers," shine a light on just how over-crowded the market is becoming. "You can tell the ads aren't as dynamic, they're not authentic."
Citing figures from Midroll, Zaidi says podcasting is set to become "a nine-figure component of the media landscape," and conversion rates on podcasts can be as high as 61%. But she's already seeing parallels between the podcasting market and that of the influencer market several years ago.
"People were so skeptical at first, and the landscape really favoured people who got in early," she says. As YouTuber and Instagrammer talent became more prolific, and thus more expensive – Canadian creators like Lilly Singh and Matthew Santoro were raking in millions a year as early as 2015 – brands then began investing in the smaller-scale "micro-influencers" and even "nano-influencers" to stretch their dollars.
"Podcasting is cost-effective now, but it's just going to get more and more expensive."
While podcasting CPMs still vary wildly by network, data obtained by MiC shows CPMs can range from $25 to $35 per 1,000 listeners on host-read spots, and non-host read spots range from $18 to $28. Other sources have said rates can be as low as $20 per 1,000, or as high as $50, depending on targeting. Overall, one agency source summed up podcast CPMs as "a wild west and extremely varied."