Amazon Music racks up 55 million users
The tech embarked on rare move releasing metrics for its streaming service which has grown by 50% year-over-year.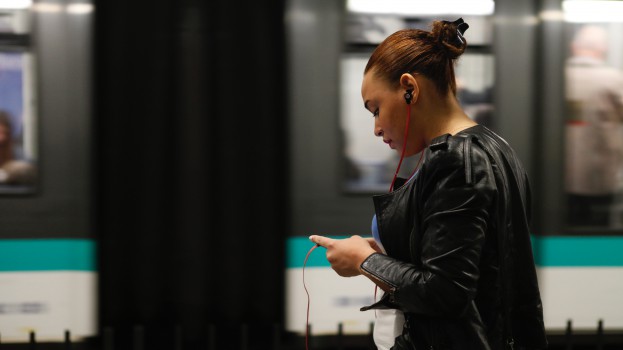 Spotify is an audio juggernaut. iTunes has had a hold on the market for years. But could Amazon soon become a disruptor in the music space?
For the first time in its history Amazon Music has released streaming numbers as evidence of the streaming service's growing popularity partly a result of increasing subscription numbers.
More than 55 million people use Amazon Music Unlimited across the globe, according to the company's own numbers. Subscriptions have also grown 50% year-over-year across Amazon's key markets of the U.S., U.K., Germany and Japan, according to a blog post from the company. In countries like France, Italy, Spain and Mexico where the service is a newer addition, the number of users has doubled. While Amazon Music has been available through Prime in Canada since 2017, it did not release Canada-specific data.
Amazon Music launched in Brazil in 2019 and the company introduced Amazon Music HD as an ad-supported tier of service in the U.S., U.K. and Germany. Listeners without a Prime membership or a subscription can use an ad-supported model that provides "thousands of stations" for free.
The numbers show Amazon is poised to become a worthy competitor facing music streaming giants like Apple and Spotify. U.K.-based Midia Research found Amazon Music grew from 49% of Apple's subscriber base to 82% from 2015 to 19; in some markets, Amazon is now first establishing itself as a digital content provider, rather than a retailer.
While the majority of Amazon's revenue still comes from its flagship e-commerce operations, it has reported big increases to its media revenues, from search and display ads to video and audio advertisements.
Still, eMarketer dialed back its prediction for Amazon's global ad share in October 2019, initially forecasting an 11% share before moving that number to 7.6%.
Steve Boom, VP of Amazon Music, said in the post Amazon's strategy is a unique one, that begins with customers. "We've always been focused on expanding the marketplace for music streaming by offering music listener's unparalleled choice because we know that different listeners have different needs," Boom said.