Indeed taps the Quebec market with the Habs
The job-seeking website brings viewers inside the NHL organization for a behind-the-scenes look at some of its more unique jobs.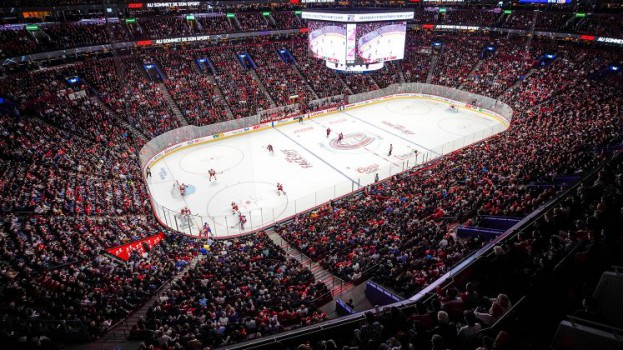 Indeed Canada has inked a deal with the Montreal Canadiens organization to highlight its focus on the Quebec market and the nuances it presents for job seekers.
A series of behind-the-scenes digital videos on each brand's social channels and HabsTV will run through the remainder of the 2019-20 NHL season along with board advertisements at ice-level.
"Indeed's mission is that we help people get jobs," says Jodi Kasten, GM and VP of sales at Indeed.com, adding Quebec is an important part of the company's Canadian landscape.
In order to focus on Indeed's mission, Kasten says the series will have a focus on how all of the crew helps the organization – not just the players. For example, lens is shone on the team's audio visual team in the first video with plans for two more taking a look how the equipment team operates as well as the data science team.
"The series of videos really is just to show how pivotal each of the roles are behind the scenes," she says. "At Indeed we seek to inspire all people to get jobs to help them fulfill their potential and their passion."
With the Canadiens – an original-six NHL team with a passionate fan-base – Kasten tells MiC there is broad reach with an audience not just in Quebec, but across Canada.
Kasten says Indeed Canada has invested a lot of time into its product for Quebec where brand campaigns run often to build awareness that the brand is there. The brand is diligent about creating advertising in French and maintaining an awareness and a sensitivity to the nuances of job seekers in that market. Indeed is utilized differently, for example, when translating job titles.
"We're really serious about the Quebec market," she adds.
Indeed negotiated a similar sponsorship, a three-year deal with German soccer club Eintracht Frankfurt that began in 2017 and was recently renewed through 2023.