Perspectives: How did brands spend to attract the New Years Resolution crowd?
Fitness, food and alcohol brands are among those vying for attention around this time of year. Here's how they allocated their marketing bucks.
Quit smoking. Try minimalism. Give up meat. Stop buying so many clothes. Quit smoking (again). And, of course, the inevitable vow to get in shape.
It's one month into the new year – the new decade, in case you'd forgotten – and no one needs to be reminded that now is a time for change. That creates ample opportunity for advertisers, from financial companies to fitness giants, to reach audiences and get their message out.
But, as now is a time for change, how are advertisers in some of the most common "New Years resolutions" categories shaking up their plans? As the media landscape changes, how do they ensure that they stay top-of-mind for Canadians looking to make a change?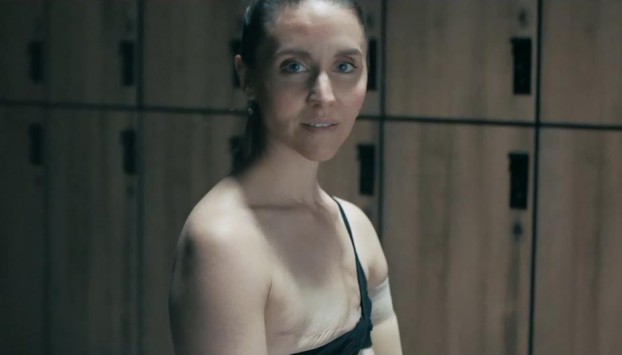 For those looking to get in shape: GoodLife taps a new audio strategy
Despite how many resolutions you may have made on Jan. 1 to start going to the gym regularly, GoodLife Fitness rarely launches a brand campaign around this time of year. "We normally launch our big campaign earlier, around September," Johnathan Fagg, director of digital marketing at GoodLife, tells CARD. This year, the company decided to experiment with a campaign around the New Year, which he says so far has worked very well.
Working with UM, the main channels were TV, radio and audio streaming and digital. "TV, for us, is still one of the biggest reaches, so it remains an important channel for us," says Fagg. This year, the brand has integrated linear and digital TV in order to expand the reach. But Fagg adds that the targeting options of digital also help complement the campaign creative. "Our focus was really to bring to light the diversity of genders, races, physiques and goals that we have within our clubs, to be approachable," he says. "The digital side gives us a bit of versatility to make sure we're getting that right message in front of the right person at the right time." This also includes interest-based targeting that allows GoodLife to showcase more of its services, such as personal training, HIIT classes and more.
Fagg adds that GoodLife has pivoted some of its traditional radio investment to digital audio. He acknowledges that there's been a reduction in over-the-air listeners, but that ad spend has gone almost directly to digital audio streaming. He says there's the same capability to localize messaging, while adding additional targeting options. "The capabilities of the platforms just get better and better," he says. "Being able to utilize data to really get a better picture of the high-value segments that we need to target was something we focused a lot on this year."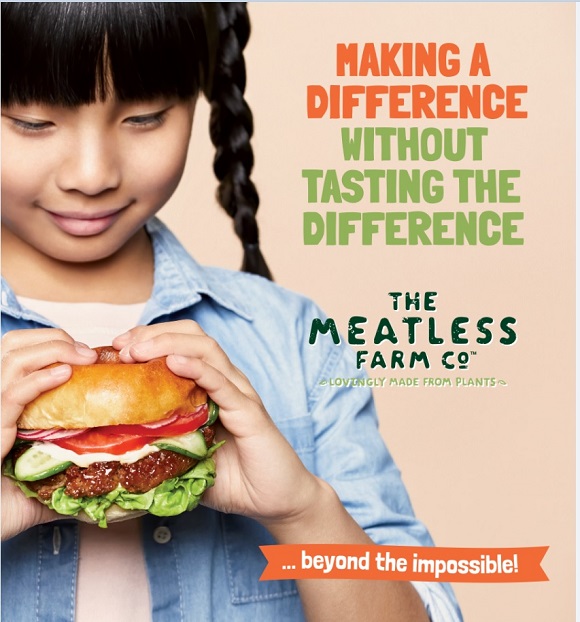 For hopeful herbivores: The Meatless Farm Co debuts with OOH
January is an increasingly popular time for people to experiment with plant-based diets (just ask the quarter-million people who signed up for "Veganuary" last year). This year, there are more options in packaged food than ever, with the perennially popular Beyond Meat burger in most major grocers and Maple Leaf countering with the debut of its own LightLife Burger. But the Meatless Farm Co., originally from the U.K., launched in Canada last October, and wanted to stand out as a disruptor among the disruptors.
Since it launched in the fall, paid media has stuck mostly to digital, says Jade Hawksworth, international marketing manager for Meatless. This past month, it embarked on its first OOH spend in a month-long campaign.
The campaign defied some traditional media assumptions – the main component, OOH, was not used to drive broad awareness but was rather focused on quick conversions, while the supporting digital was more about introducing people more broadly to the brand. OOH placements are in high-visibility areas within 500 metres of stores selling products, including Loblaws, Fortinos and Superstore locations in Toronto (while also targeting neighbourhoods that overindex on its target market of families and millennials).
"There's a fairly even split in budget allocation to OOH and online for this campaign," Hawksworth tells MiC. "OOH was a more expensive media channel, as we invested in large-format boards for maximum impact, and we also ramped up social efforts in January to supplement the outdoor and touch consumers at various times." Like GoodLife, Meatless also worked with UM, which helped it build custom audiences on Facebook and Instagram by age, demographics, interest and location.
"We don't have the luxury of significant budgets that most of the more established brands have," she says. "There is a requirement to be super clever with how we use our budget to build awareness."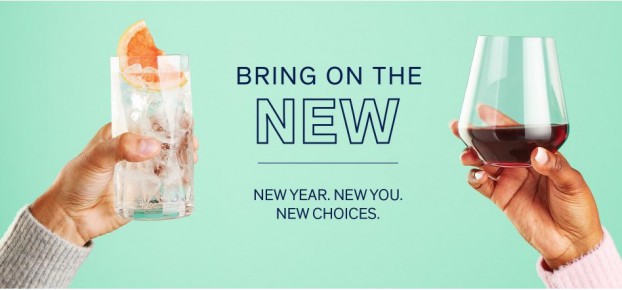 For the Dry January participants: LCBO activates for the active crowd
Data shows that Millennials are drinking less, and when they do consume alcohol, many are more conscious of the nutritional value of what they're drinking. With the "Dry January" trend on the rise, the LCBO and its media AOR PhD wanted to tailor its media while also staying true to its tested-and-true approach.
Vanda Provato, VP of marketing and consumer intelligence for the LCBO, explains that the LCBO typically takes an annual buy approach to media in order to keep things cost-effective, however, it also reserves dollars for "required enhancements" to each promotional campaign. With its current campaign that focuses on different choices – like de-alcoholized beers or low-sugar wines – the LCBO kept up the spend on its preferred channels (radio and flyers, with some digital and social) but also upped its place-based budget. "We sought media partnerships in places where we anticipated these conversations were taking place and we supplemented our media buy with unique channels like [gym-based network] Zoom Media's FitTV," she says. "Gyms are particularly busy at this time of year, and this platform allowed us to reach an audience who may be interested in these products."