New and Now: The opps for mobile gaming
It's a big audience, and very diverse. But is it valuable?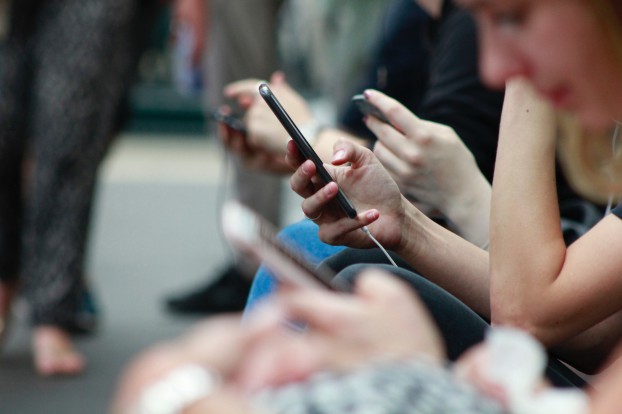 There are a few ways to reach a transit user. You can buy an ad on the streetcar. You can advertise on an in-station TV system. Or, you can place an ad on a mobile game. Globally, the medium attracts 2.3 billion people per month (according to 2019 data from Newzoo), and it's risen by 22% over three years. The appetite for mobile gaming in Canada transcends age and gender, and tends to commonly attract the attention of commuters.
They've also attracted the attention of brands. While historically, the vast majority of ad placements have gone to promotions for other mobile games, gradually they have attracted bigger brands. spenders on gaming inventory in Canada include Amazon Prime Video, e-commerce service Wish, Canadian Opera Company, Google products such as Gmail and Grammarly, TD, Audible and meal delivery services like UberEats. These ads are most commonly placed programmatically, but also may be purchased directly.
So why are advertisers going to the games? What's the cost compared to what they get out of it? And what does the future look like for gaming as an ad market? CARD looks at the state – and future – of the games market.
The barrier is low
Data shows that mobile gaming doesn't discriminate when it comes to audiences. According to GlobalWebIndex, which surveyed 2,000 Canadian consumers, women and men were equally likely to have played a mobile game in the last 30 days – 66% for both groups. That's higher than other types of games with way less of a gender disparity (men were 50% more likely than women to have played a console game in the last month, and only 27% reported doing so). Millennials over-indexed on gaming only slightly.
The vast majority of mobile games are free to play and require very little skill. Among the most commonly downloaded mobile games in Q4 were puzzle game Sand Balls (just under 100 million worldwide downloads in the quarter, with significantly more on Android than iOS), simplified racing game Fun Race 3D (60 million) and puzzle adventure Homescapes (50 million).
Nearly everyone owns a phone, even if they don't own a console. In fact, consoles are on a decline worldwide, according to GlobalWebIndex. Scott Nelson, VP of digital investments at Dentsu Aegis Network, doesn't just know that as a media buyer; he also knows that as a consumer.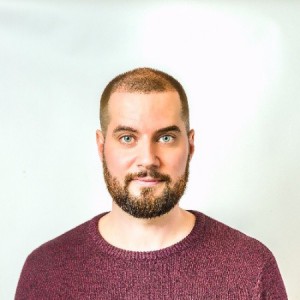 "I'm a bit of a hyper-casual gamer myself," says Nelson (pictured left). While he estimates that he dipped out of the console market in the early 90′s after the original Nintendo fever, he says it's not hard to find him playing a game on his phone. "I usually dip in and out of games on my commutes," says Nelson.
David U.K., CEO of Canadian digital rep house Cue Digital Media, says his company had previously worked with Sony when PlayStation was experimenting with advertising in its online ecosystem. The experiment eventually halted, says U.K., but Cue has since tapped (literally) another type of gaming market. This month, it signed its first representation deal with a mobile game developer – King, the makers of the perennially popular Candy Crush Saga family of games (as well as other titles such as Farm Heroes Saga). King became a subsidiary of PC gaming giant Activision Blizzard in 2016.
It was the first time Cue had added mobile gaming inventory into its network – but U.K. expects it won't be the last. "Mobile gaming has been adopted now by the majority of people," he tells CARD. "Ten years ago, it didn't have the scale to be an ad opportunity. These days, it's something people do when they're killing time on the bus or at a coffee shop."
Ads command attention
Across the board, mobile gamers tend to be very  brand-aware individuals; 30% notice the brands that advertise on the games, and half the gamers studied say they tend to buy from brands whose digital ads they notice. In addition, 20% of gamers say they've played a branded game.
The three most common types of ads on games are video/pre-roll ads (usually between games), banners and reward videos. The third, which offer players things like extra lives or hints for watching ads that sometimes go up to one minute, is the most popular among app-makers. Research from Walnut Unlimited shows that only 15% of mobile game developers create games without that type of ad.
U.K. says this is an extremely engaging type of ad. "It's 100% viewable video," he says. "You're ensured that the player is watching all the way through."
Nelson says that with users being forced to watch it in full, it might not necessarily result in a positive experience or likelihood to click through. And, he points out, "If you're measuring it on a completion rate, it's going to be highly skewed to the positive." It's best to look at business outcomes, he says, versus metrics like completed views and click-through rates.
The ads are cheap – but is there a reason for that?
According to numerous buyers, the popular reward video ads are most commonly traded on the basis of cost-per-completed views, rather than CPM. Various buyers from three different holding groups have told CARD the CPCV sits at around 15 cents on the low side, but most are closer to 25 cents.
While U.K. says there's ample opportunity across the gaming sphere because of the vast amount of inventory, Fil Lourenco, VP of digital at Havas, says the amount of inventory means they're cheap – and low-quality. He also pointed out that banners also tend to result in a lot of accidental clicks, leading to possible inflation on click-through rates (Nelson echoed that, adding that some are "getting very sneaky" and hiding the "close" button, resulting in more accidental clicks). Overall, buyers have said, it's safer to bet on the interstitial ads and the non-skippable reward videos, but Nelson says even those aren't perfect.
There are a few "taboos" he thinks should be addressed, like viewability, metric inflation and measurement, as well as UX experiences like frequency capping. And that, he says, is why even though there are more big-name clients now, a significant number of the ads are still for other games.
"From my experience, both through my profession and as a consumer, it's really dominated by ads for [other] mobile games. On one hand, it makes sense; if you're advertising to a mobile gamer, it makes sense to put an ad for a mobile game on it."
But that doesn't mean there's not potential for mobile game ads to be a sophisticated option in the near-future. In fact, says Nelson, the current hot topic of third-party cookie degradation could have more buyers looking in the direction of mobile game apps.
"With third-party cookies soon to be obsolete in Chrome, there will be a move toward in-app advertising, because that's not cookie-based," he explains. "There's going to be a much larger play there. In terms of leveraging the data that you can collect off that ID and leveraging that across the advertising space all together, I think that's going to become more of the value proposition in that space."