Super Bowl LIV breaks national records as 9.5 million tune in
More than half of Canada watched the linear broadcast while live streaming of the game grew 42% from last year.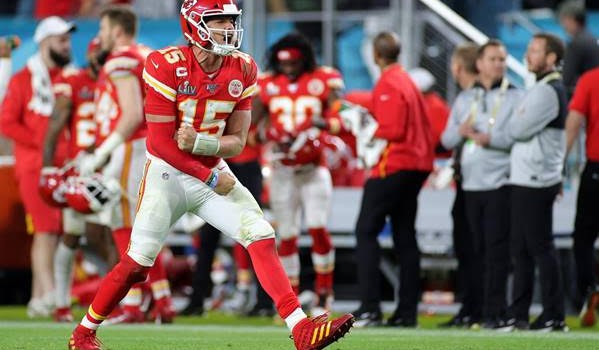 The Super Bowl has long been the most-watched annual sports television event in the world. But when Kansas City defeated San Francisco on Feb. 2, the game set a new Canadian record as the most-watched Super Bowl ever in the market with an AMA of 9.5 million viewers across CTV, TSN and RDS.
According to overnight Numeris data, the game reached a total of 18.7 million unique viewers. At 8:22 p.m. ET audiences peaked at 12.1 million viewers during the halftime show (with title sponsorship by Pepsi) featuring a performance from Jennifer Lopez and Shakira.
The game was Canada's most-watched broadcast of the 2019-20 season and ranked as the #1 program of the day. In the key markets of Calgary and Vancouver, 80.3% and 79.5% of people watching TV that day were watching the Super Bowl.
Canada's lift in Super Bowl fever also compares to the U.S., where ratings saw a year-over-year increase for the first time in years.
Digitally, the game saw "significant engagement," compared to last year, according to Bell Media. Live stream video starts on CTV, TSN and RDS grew 42% and Super Bowl page views on TSN and RDS jumped 21%. CTV and TSN garnered 4.5 million impressions for Super Bowl LIV content on Instagram and 2.2 million impressions on Twitter.
According to Proof Inc., Google search interest for the Super Bowl in Canada jumped 120% since 2016.
Viewership of ads online was also up on what happened to be the first year since 2016 that Bell Media was once again able to simultaneously substitute Canadian ads on top of commercials from the U.S. feed. In late December, the Supreme Court of Canada struck down the CRTC's ban on simsub, officially bringing Canadian ads back into the broadcast. With most U.S. ads – like the much-publicized "Baby Nut" ad from Planters – being uploaded online to platforms like Twitter and YouTube as well, global viewership of Super Bowl ads on YouTube increased 30% year-over-year.