Podcasts, premium revenue drives Q4 for Spotify
Although ad revenue grew year-over-year, it missed expectations slightly due in part to technical issues with a new order management system.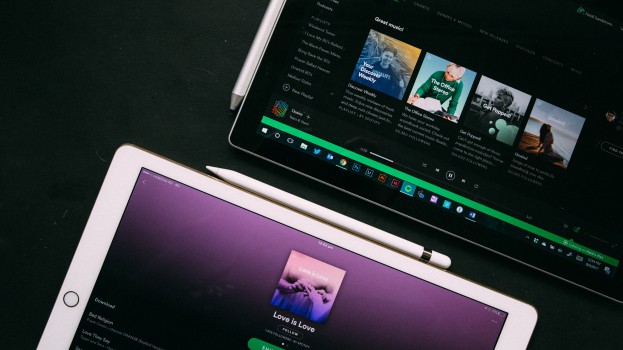 The combination of a continued rise in podcast use, a year-end listener campaign and the return of a free trial offer that help set a quarterly record for added users helped drive a successful Q4 for Spotify.
Total revenue for the online streaming service grew by 24% year-over-year, reaching just under €1.86 billion, approximately CAD $2.71 billion.
Premium revenue was €1.64 billion (CAD $2.39 billion), slightly exceeding the company's own expectations and marking a 24% increase year-over-year in the premium revenue segment. Premium subscribers topped 124 million globally, a 29% increase year-over-year in what was the highest net add quarter Spotify has on record and the fastest period in which 10 million subscribers were added. Average revenue per premium user was down 5% year-over-year to €4.65, largely attributed to the return of Spotify's three-month free trial offer.
Ad revenue, however, fell short of its forecast, despite a 23% increase year-over-ear. That total was €217 million (CAD $317.3 million), falling short of forecast despite a 23% increase year-over-year. In its Q4 report, Spotify noted technical issues associated with a new order management system resulted in a "slower start to the quarter."
However, direct, programmatic and Ad Studio channels saw double digit rates of growth during Q4. Dynamic Ad Breaks were introduced in the U.S. and U.K. during Q4 and the company plans to extend that into 10 more markets in the first quarter of this current fiscal year.
Total monthly active users 271 million, a 31% increase year-over-year. More than 16% of MAUs engage with podcasts as consumption hours jumped 200% year-over-year. During Q4 2019, Spotify launched Your Daily Podcasts and released 26 shows in markets outside the U.S. As a result, the company reports that podcast use is driving increased overall engagement and retention.
"We have seen early indications that our investments in podcasts are having a positive impact on conversion of free to paid users," the company said in its statement, citing a "growing body of evidence" that shows benefits to engagement, retention and conversion of users from Spotify's ad-supported model to its premium option, stemming from podcast consumption.
Churn improved more than 80 bps year-over-year and more than 50 bps sequentially.
North America in particular saw the fastest quarterly growth since Q4 2018. Spotify's year-end Wrapped campaign, available for the first time in 21 global markets, saw 60 million users engage with 40 million shares and 6.5 billion streams from year- and decade-end playlists.