Super Bowl LIV the top draw: Numeris
The Masked Singer benefited from airing directly after the action, drawing a significant audience of its own.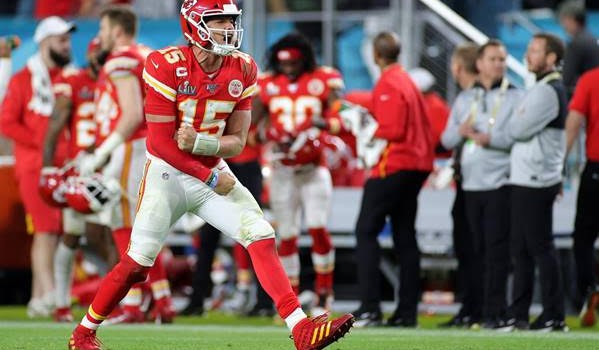 Football fans across the country tuned in for Super Bowl LIV, according to the Numeris charts for the week ending Feb. 2.
Nationally, the game drew an AMA of nearly 8 million viewers topping the charts in each market but Quebec, where it was the second-most watched but still drew an AMA of 1.67 million.
The third season premiere of The Masked Singer, which aired directly after the Super Bowl also drew high viewership with an AMA of 2.34 million. That beat The Good Doctor, which had previously taken the top spot for most of its run this season.
In Quebec, Fugueuse continues to reign at the top of the charts, this week drawing an AMA of 1.74 million viewers.
Canada (Anglophone)
1. NFL Super Bowl on CTV Sunday at 6:37 p.m.: 7.9 million viewers
2. The Masked Singer on CTV Sunday at 10:40 p.m.: 2.34 million viewers
3. The Good Doctor on CTV Monday at 10 p.m.: 2.2 million viewers
4. Grey's Anatomy on CTV Thursday at 9 p.m.: 2 million viewers
5. NCIS on Global Tuesday at 8 p.m.: 1.96 million viewers
Quebec (Francophone)
1. Fugueuse on TVA Monday at 9 p.m.: 1.74 million viewers
2. Football NFL Superbowl on RDS Sunday at 6:36 p.m.: 1.67 million viewers
3. Épidémie on TVA Tuesday at 9 p.m.: 1.55 million viewers
4. L'échappée on TVA Monday at 8 p.m.: 1.38 million viewers
5. L'heure bleue on TVA Tuesday at 8 p.m.: 1.19 million viewers
Montreal (Anglophone)
1. NFL Super Bowl on CTV Sunday at 6:37 p.m.: 267,000 viewers
2. The Masked Singer on CTV Sunday at 10:40 p.m.: 104,000 viewers
3. Grey's Anatomy on CTV Thursday at 9 p.m.: 89,000 viewers
4. Law & Order: SVU on CTV Thursday at 10 p.m.: 88,000 viewers
5. The Good Doctor on CTV Monday at 10 p.m.: 77,000 viewers
Toronto/Hamilton
1. NFL Super Bowl on CTV Sunday at 6:37 p.m.: 1.72 million viewers
2. The Masked Singer on CTV Sunday at 10:40 p.m.: 501,000 viewers
3. NFL Super Bowl on TSN Sunday at 6:37 p.m.: 487,000 viewers
4. Leafs vs. Predators on TSN Monday at 8 p.m.: 473,000 viewers
5. Grey's Anatomy on CTV Thursday at 9 p.m.: 428,000 viewers
Edmonton
1. NFL Super Bowl on CTV Sunday at 4:37 p.m.: 271,000 viewers
2. Hockey Night In Canada on Sportsnet Saturday at 8 p.m.: 168,000 viewers
3. Star Trek Picard on CTV Thursday at 9 p.m.: 139,000 viewers
4. The Masked Singer on CTV Sunday at 8:40 p.m.: 128,000 viewers
5. NFL Super Bowl on TSN Sunday at 6:37 p.m.: 107,000 viewers
Calgary
1. NFL Super Bowl on CTV Sunday at 4:37 p.m.: 273,000 viewers
2. The Masked Singer on CTV Sunday at 8:40 p.m.: 153,000 viewers
3. The Good Doctor on CTV Monday at 8 p.m.: 114,000 viewers
4. 9-1-1: Lone Star on CTV Monday at 9 p.m.: 99,000 viewers
5. FBI on Global Tuesday at 10 p.m.: 97,000 viewers
Vancouver/Victoria
1. NFL Super Bowl on CTV Sunday at 4:37 p.m.: 721,000 viewers
2. The Masked Singer on CTV Sunday at 8:40 p.m.: 302,000 viewers
3. The Good Doctor on CTV Monday at 10 p.m.: 186,000 viewers
4. Star Trek Picard on CTV Thursday at 9 p.m.: 182,000 viewers
5. Hometown Hockey on Sportsnet Sunday at 11:10 a.m.: 165,000 viewers