What to expect from the XFL in Canada
The 'all-new' football league drew 1.6 million Canadian viewers across four league-opening games.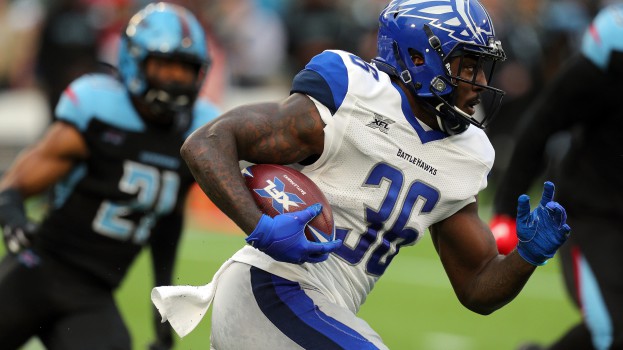 TSN is expanding its football coverage this spring with plans to broadcast the first season of the updated XFL, which kicked off this week.
More than 1.6 million Canadian viewers tuned in during some part of the four-game weekend that launched the league Feb. 8. Shawn Redmond, VP of Discovery Networks and TSN tells MiC the creation of a spring league fills a void for NFL fans and creates a unique opportunity for TSN to air live football all year while also dovetailing into the network's promotion of the upcoming CFL season.
"Football is still a core sport for us that delivers very large audiences across all our platforms," Redmond says, calling it "one of the biggest sports on TV."
The Feb. 2 broadcast of Super Bowl LIV drew an AMA of 9.5 million viewers across CTV, TSN and RDS, setting a new Canadian record as the most-watched Super Bowl ever.
In 2014 TSN expanded to five national feeds, providing the real estate, says Redmond, to execute on a strategy to offer "a deep roster" of sports programming. "In some cases, we're able to dive deeper into core sports and that's how the XFL fits into TSN," he explains.
Football, in particular, has been an increasingly significant part of Bell Media's programming strategy. At the 2017 Upfronts, Bell Media first announced that it would bring NFL content to more of its conventional networks, adding Thursday Night Football and Sunday Night Football to CTV Two (on top of TSN and RDS).
For advertisers, Redmond says the XFL represents "a bit of a different brand" with a focus on being innovative. The game is played with slightly different rules than the NFL with broadcast enhancements like having mics on the players (a move TSN and the CFL made a few years ago) in an attempt to stand out, says Redmond.
The broadcast schedule of the eight-team, two-division league will be a mix of linear and digital broadcasts. Live streaming and on-demand viewing for TSN subscribers will be available on TSN.ca/Live and the TSN app. Game recaps and highlights will be available on TSN.ca.