ICYMI: Hasbro assigns MediaCom, CBC brings on Lady Dicks
Plus, BNN Bloomberg business series Sidelines returns and Outfront celebrates one year of programmatic action.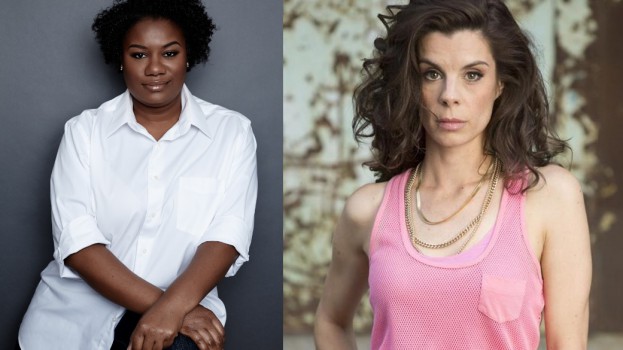 Hasbro confirms MediaCom
It's been one week since global toy and entertainment giant Hasbro confirmed to MiC that it has chosen GroupM as its new media AOR, following a global media consolidation. Earlier this week, the company announced publicly that MediaCom would be the specific shop to handle the assignment. MediaCom had previously handled business for Hasbro in Latin America, although the majority of its business had been with OMD prior to the consolidation.
Get ready for Lady Dicks
A new buddy cop drama with a twist is in the works, a project from CBC and NBCUniversal. Lady Dicks features Meredith MacNeill (Baroness von Sketch Show) and Adrienne C. Moore (Orange is the New Black) as detectives in their early 40s balancing loneliness, dysfunctional families, messed up love lives and balancing professional goals with personal needs. Lady Dicks was created by Sherry White and Cameron Pictures co-founder Tassie Cameron who will serve as show runners on the drama.
Back to the Sidelines
The BNN Bloomberg celebrity business series Sidelines hosted by anchor Jon Erlichman kicked off its third season this week featuring basketball legend Clyde Drexler and hockey star Luc Robitaille. The 10-episode season sticks to its half-hour format to break down the entrepreneurial success of celebrities deeply passionate about business. Guests for season three include comedian John Cleese, music producer David Foster and actors Joseph Gordon-Levitt and Joshua Jackson.
Outfront celebrates one year of programmatic
It's now been one year since OOH provider Outfront Media officially went programmatic, partnering with DOOH exchange Hivestack. CEO Michele Erskine tells MiC that over the 12 months since the change, it's seen a continuous lift in activity around programmatic buying. "December was especially significant," she says. "What I love is that it truly enables the buyer to buy impressions and audiences." She says digital buying in OOH has evolved significantly, from previously being "one ad in a loop that rotates every 60 seconds." Having recently expanded its inventory to include more niche OOH spots, like Montreal's Bixi Bike system, Erskine says there are now more possibilities to deliver impressions to the desired audiences throughout the day in different places.