American Standard finds itself a home with HGTV Canada
In a first for the kitchen and bath fixture company, the partnership will allow the brand to integrate its products in the $ave My Reno and Family Home Overhaul series.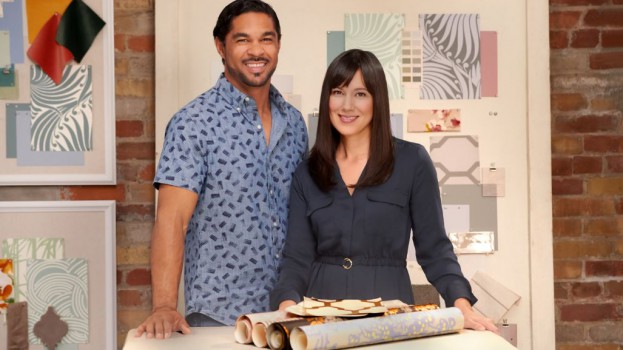 American Standard has partnered with Corus Entertainment for a media buy that includes product integration in HGTV Canada series, as well as digital and social elements.
The deal is a first for the American plumbing fixture manufacturer, and it includes a strategic effort to reach a shared target demo: in-market DIY renovators in Canada whose style runs more contemporary than traditional.
"[The target audience is people] looking to expand what they currently have in terms of design and aesthetics, but not necessarily expanding their budget too much," says Marlon Thompson, senior marketing manager for American Standard Brands.
In addition to a 15-second brand sell spot, product integrations are planned for episodes of $ave My Reno, which premieres its third season this week and features former CFL player Sebastian Clovis and designer Samantha Pynn (pictured above) helping homeowners complete a reno on a budget. The brand will also integrate its products on Family Home Overhaul, a new HGTV series starting April 26 that has celeb contractors/designers gifting deserving families with home overhauls.
HGTV Canada is a natural fit to reinforce the brand in the Canadian market, says Thompson. He adds that while network television provides reach, it will also engage with people through digital and socia via Instagram where contesting is planned to win American Standard products.
"Regardless of demographics, people are on their phone and they're on Instagram," he says. "To get to the target market, these are the channels we need to be in, but we need to actually have an engagement with them."