Pattison merges digital division ahead of programmatic expansion
The company's place-based brand Onestop will amalgamate with the larger digital brand.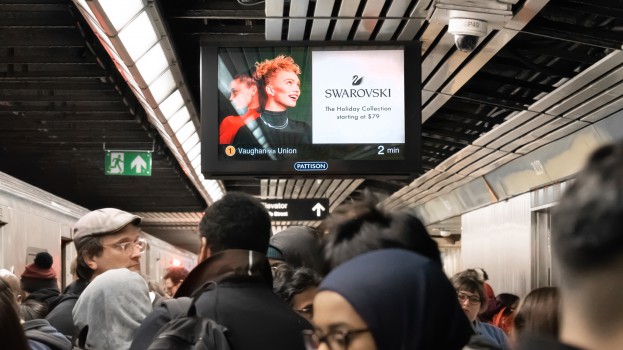 Out-of-home advertising provider Pattison Outdoor has set forth plans to merge its digital divisions under one brand to focus on sales, innovation and tech operations.
The changes unite Pattison's downtown digital networks with the scale of its national product portfolio, the company said in a release.
As digital continues to drive the bulk of revenue for the OOH industry, Steve McGregor, newly appointed president of Pattison says "one of the goals [of the amalgamation] is to capitalize on the digital wave to continue to drive revenue but also to supply our clients the ease of buying digital."
Onestop, the company's place-based digital out-of-home will become part of Pattison's overall digital offerings and its former properties will be refreshed with the Pattison brand.
Under the new structure, the different sales teams will be blended and harmonized under a single brand, led by McGregor and Cam Milne, formerly of Onestop, will serve in a new role as VP/GM overseeing the central region.
McGregor says industry estimates show DOOH is expected to be the fastest growing segment of OOH advertising, growing media spend by 10% yearly.
"Now that we've put all the pieces together, the platform of our product offering expands exponentially to the programmatic world so there are more products all under one central source," he says, "because right now we're a bit fragmented."