DAZN launches global sponsorship opps for Canadian brands
Through a new global football sponsorship package the sports streamer is aggregating assets across its platforms.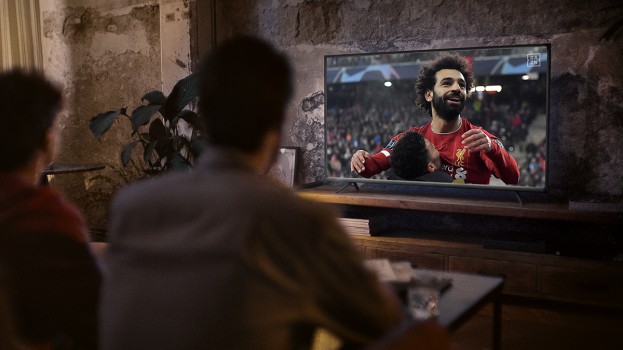 DAZN Media has launched a global sponsorship package across its live football (soccer) coverage of more than 95 leagues, bringing global opportunities to Canadian advertisers.
The Global Football Package will be available in over 40 markets, reaching more than 400 million fans as DAZN aggregates assets across OTT, digital, VOD and social platforms.
"What that means for a brand is effectively they can get in front of fans before a football match, during the live football match and of course post-football match," says Kim Parker, global brand partnerships at Dazn Media, adding that because DAZN's platform is digital, everything is trackable. "We can actually properly show a brand the true value of their investment," he says.
The package includes headline sponsorship across football platform Goal, VOD content on DAZN and Goal's YouTube channels and the DAZN player video network. DAZN has also built a multiplatform branded content offering in support of the endeavour.
Canadian brands can advertise domestically and internationally, associating with DAZN's football rights in Canada which include the UEFA Champions League, UEFA Europa League, MLS, Premier League, Serie A and J League.
DAZN Media brought advertising to Canadian brands in September 2019 through a partnership with Cue Digital. With a plethora of platforms and media to access viewing, Parker says the consumption of football is fragmenting. "When you look at the live soccer/football space," he says, "the evolution of OTT channels like ours means that the audiences from a live perspective, are actually shrinking because a lot of live football is going behind a subscription wall."