By the Numbers: All about Gen Z
Though they're often lumped in with Millennials, Gen Z are a unique batch. Here's what buyers had to say about their biggest quirks.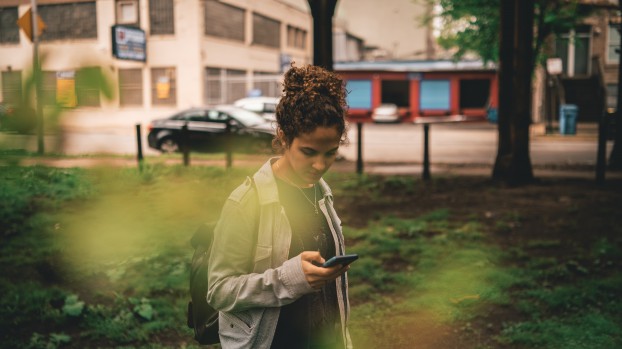 In media, numbers are everything. But one of the most important numbers of the moment is 1997.
That's the year that, according to most agreed-upon definitions, marks the first wave of Gen Z. While the label "Gen Z" still covers a big age range – Bloomberg and others define Gen Z as people born between 1997 and 2012, meaning the youngest in Gen Z would only be turning eight this year – marketers and agencies are increasingly watching Gen Z closely, as the cohort is starting to come of age and develop an increasing amount of purchasing power.
But it's a unique group, even compared to their millennial predecessors. They're not just digital natives, but mobile natives. The oldest members of Gen Z were only six years old when Facebook came along, and many have in fact chosen other, more image-based social platforms over the older-skewing Facebook.
CARD has assembled the latest stats about Gen Z and asked its panel of agency experts how they're activating for the generation with these findings in mind.
Weighing in are: Kenon Mak, senior manager of digital investment at Mindshare, Charlie Almond, VP of brand experience at Isobar Canada, Tyler Dmytrow, director at Reprise, Meggan Camacho, associate director of social at Reprise, and Josee Thibault, managing director, Society@ME at Media Experts.
Gen Z is more in-tune with audio than video
A joint study by Ontario Creates and Vice shows that 91% of Gen Z listen to music weekly, and 54% listen to music more frequently than that. That's up slightly from their video consumption – 84% watch online videos weekly and 46% watch more frequently. And, that tops their TV consumption. With a demonstrated appetite for audio, are you seeing any increased activity around audio advertising, or any interesting new audio solutions that pique your interest?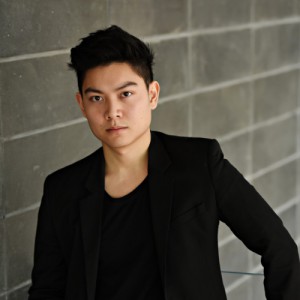 Mak: Our clients are definitely seeing the potential of audio. This comes with the growth of ad-supported platforms like Spotify and YouTube Music as well as the influx of podcast content from publishers. Increasingly, we are finding the need to approach audio holistically in order to scale our assets across digital and terrestrial radio. Still, I would say that digital audio advertising is in its nascent stages and the challenge is still about modelling a return on investment for it, and especially so for Gen Z.
Almond: What's interesting about music, radio and podcasts is that it's un-tethered to any physical space. Sure, you can watch YouTube on your bus ride to work or school, but with audio you can absorb content in your car, the bus or even the shower. With a potentially day-long consumption period, Spotify is strengthening [its] ability to articulate data; providing marketers accurate representations of how/where consumers spend their days, helping us build accurate consumer journeys and targeting. For communicating to the 308 million subscribers of Apple and Spotify, only 128 million are subjected to platform ads. To reach them the data inputs are the artists or the music itself, while we connect wider range pieces like TV, OLV and OOH.
Gen Z are binge-watching natives
In a recent study by Vividata, 53% of Gen Z Canadians agreed that streaming has changed the way they consume content, overindexing against all other generations. And, they're the most likely to binge-watch, with 36% saying they binge-watch (three or more episodes in one sitting) at least once per week. But since the most popular SVODs are ad-free, are there ways that advertisers and agencies can take advantage of this behaviour?
Mak: While I wouldn't rule out an ad-supported "free" version of Netflix in the future, there are a number of great ad-supported streaming platforms today like Roku TV and Samsung Ads, and we are keenly eyeing emerging platforms like Quibi that will produce quality short-form episodic content. I think we need expand our definition of what binge content is and consider that Gen Zs do not differentiate between studio productions and YouTuber vlogs. When Gen Zs are spending just as much time bingeing snackable content that opens the door for ad support on YouTube, Instagram, and the like.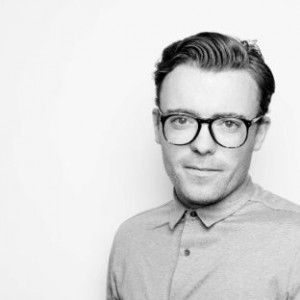 Almond: There are only so many hours in a day to connect with consumers, and with ad-free SVODs, it makes it difficult to share the spotlight. Integration is the key to breaking through to Get Z-ers that can be relatively unreachable for two, three, four hours at a time. Brand tie-ins and mutually beneficial cross-promotion, not only promote brand recognition during that time, but inferred alignment to the personality of the viewer.
Dmytrow: Sure, this new method of consuming content has reduced the exposure of past TV advertising, however new approaches are materializing. Now more than ever, brands can take advantage of content partnerships along with second screen strategies to capture key moments to reach Gen Z in authentic new ways.
One example  was a campaign run by Initiative and Reprise last summer, where Baskin Robbins partnered with Stranger Things to integrate the "Scoops Ahoy" ice cream shop along with new themed products from the show. Targeting Gen Z specifically, the campaign urged young audiences to participate in a TikTok challenge centered around the act of binge-watching the show. This was massively successful at lifting sales for the brand during their key summer sales period.
Gen Z use Snapchat and Instagram differently
According to the MTM, 70% of Gen Z report Snapchat as their most-used platform, narrowly beating Instagram at 68%. However, according to that same survey, Instagram is the most popular for following brands and social media stars. How have brands adjusted their strategies when it comes to differentiating their Instagram plans from their Snapchat plans?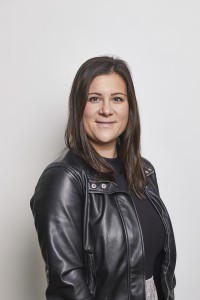 Camacho: With almost every campaign Reprise runs, we see that Snapchat still resonates with a younger demographic (brand favourability and action intent sit at 12pt+ on average with the 13 to 17 demographic), while Instagram Stories reaches an older and broader demographic (25-to-30-year-olds). As the platforms become increasingly similar from a capabilities standpoint, we're now looking at how the platforms are being used and building our strategies accordingly. For example, Snapchat is the platform of choice for one-to-one experiences with younger demographics, where users are more willing to interact with a brand in the form of AR lenses or a swipe up within a Snap Ad. That said, views and overall reach are often higher on Instagram. We can attribute this to the continued increase in content creators who are publishing highly curated content that keeps users engaged for longer.
Yes, there are differences, but we never look at these platforms in silos; they each hold their place in the overall media mix. In most cases, we recommend building strategies that incorporate both to ensure we achieve engagement and reach, especially for our clients looking to target a Gen Z audience.
Thibault: Although they share some function and usage behaviours, Snapchat's focus on private messaging, creativity, and storytelling versus Instagram's more curated, image-based offering presents an opportunity for customization in approach and messaging to help build brand relevancy.
Look no further than the recently launched "Shoppable Girls" campaign for Covenant House. As an awareness effort targeted to teen girls around the issue of sex trafficking, it became clear early on that both Instagram and Snapchat would be required to reach the right audience. Our teams worked closely with Taxi to ensure that creative was customized to specific channels delivering maximum impact. While there were similarities in how the shopping ad products were leveraged across both platforms, it was important to plan and design for the Instagram feed by including image-based formats, while Snapchat was focused on leveraging the power of video to tell the story.