How V grew its audience
The Quebec conventional network has zeroed in on young people, and upped its programming spend on "brand-friendly" reality shows.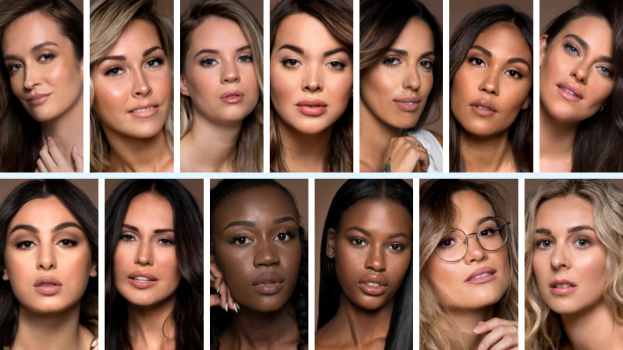 There are big changes coming.
Bell Media is looking to acquire television channel V from Groupe V, a process that is currently before the CRTC. It's a particularly important time for V to establish itself as an attractive buy, with Groupe V recently revealing that viewership for the channel saw a big lift in AMAs during the Fall 2019 season, one year after it deliberately pivoted its programming strategy.
Top performing fall series include Un soupe presque parfait, with an AMA of 287,000 per episode (up 18% year-over-year), L'Open Mic de… with 139,000 per episode (up 24%), Mets-y le Paquet with 258,000 per episode (up 18%), RPM and RPM+ with 215,000 and 218,000 respectively (up 45% and 46%) and Huissiers with 277,000 (up 9%). V's annual average for view share is 5.5%, and AMA for the network saw the biggest lift in the 18 to 49 bracket.
But one of the biggest keys to its success, says Dimitri Gourdin, EVP and head of corporate strategy at Groupe V, was unscripted dating show Occupation double (pictured), which broke its previous record with increases of 17% for its Sunday galas and 32% for its daily editions.

"One of the things we did to increase engagement was make [the series] bigger than TV and make it into a multi-platform experience," says Gourdin. V has invested in additional online extensions, as well as interactive elements like polls and quizzes, which he says has kept the audience consistent across its numerous weekday broadcasts. That also ties into another success story, he says, which is Noovo, its online, ad-supported viewing platform.
Noovo has seen a 35% increase in catch-up views and 65% in the number of unique users compared to last year. That is the result of a major increase in ad spend (largely on digital and television) to promote the platform, says Gourdin.
"We knew we had to market it as a destination where you can watch entertaining shows for free, to give young people a reflex to go to Noovo," says Gourdin, adding that putting higher-than-average ad spend behind Occupation Double was also key, since much of its extra content lives on Noovo. "OD is phenomenal on digital, so Noovo benefits from more investment in OD, and OD benefits from more investment in digital."
Beyond increased ad spend for V's conventional shows, Gourdin says part of the marketing strategy was about tying its shows together under one cohesive brand strategy. "Our brand had never been clearly defined," he says. "We had a lack of programming that was seen as delivering value to our clients, and we had a problem with trust."
V had commonly been known in the past as a destination for risqué or even offensive content, adds Gourdin, but it created a programming strategy that featured shows that were fun, but not inappropriate.
It also pivoted in genre slightly, prioritizing reality TV.
"When it came to programming, we did not invest a lot in fiction, because we wanted more shows where we could provide brand integrations and creative solutions,"he says. "For our advertiser-facing [efforts], the slogan we had was 'not just brand-safe, but brand-friendly.'"
Going forward, rather than focus on diversifying and attracting an older audience, it's going to double down on the 18 to 49 age group, says Gourdin. "CBC and TVA are very strong for the older audiences," he adds. "We'd rather remain strong in our lane. It's not a question to even slightly move our strategy. The specificity of the brand has to remain."