Revenue down 14% at Torstar
While digital advertising revenue in the dailies segment rose slightly, digital advertising overall was down 7%.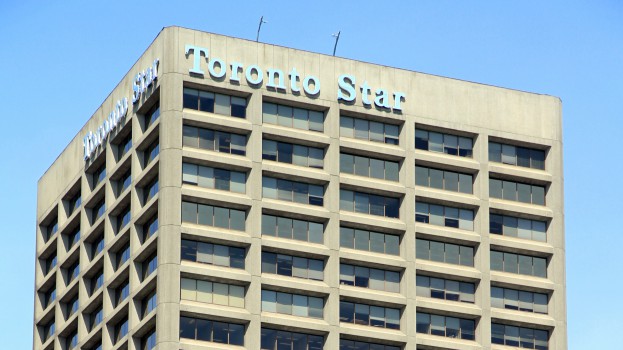 Torstar's operating revenues for Q4 2019 were down across every segment.
Communities, dailies, corporate and other all saw revenue declines, with community titles bringing in $57.8 million (down from $68.7 million) and dailies bringing in $63 million (down from $71.7 million). Print advertising revenue was down in both communities ($19.3 million, representing a 23.3% drop) and dailies ($19.3 million, representing a 24% drop). Community print advertising now brings in just slightly more revenue than daily print advertising.
Digital ad revenue was down $6.8 million for communities (down 3.4%), but rose for dailies by 0.9% to $7.7 million.
Print advertising overall was $38 million, down 24%. Digital advertising totalled $17.7 million, down 7% (despite growth in digital for the dailies segment, Torstar attributed the drop to softer revenues from EyeReturn).
Total operating revenue for the company was $124 million, down $20.8 million (a 14% drop) from Q4 2018. Subscriber revenues were "comparable" to prior years in the fourth quarter, which Torstar says is a reflection of modest declines in print subscriber revenues but growth in digital subscription revenues.
This quarter saw Torstar cease publication of the printed editions of StarMetro in Toronto, Vancouver, Calgary, Edmonton and Halifax, as well as selling $3.5 million in assets, primarily from the sale of two real estate properties in Ontario.