CHFI embarks on biggest media spend in 60 years
The Toronto radio station has launched its biggest campaign ever, with multiplatform ads running through to late November.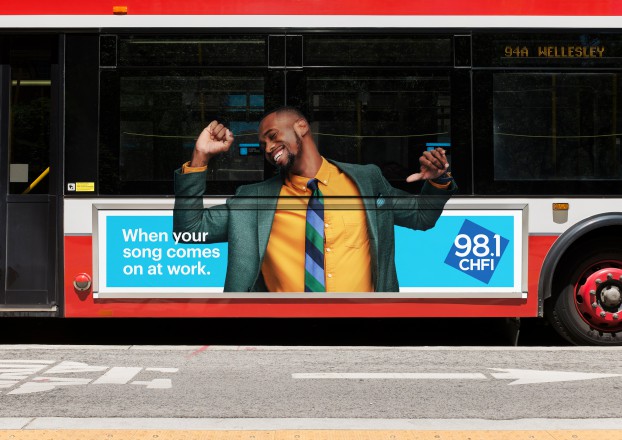 Rogers Media-owned adult contemporary station 98.1 CHFI has taken over Toronto and the GTA with the largest media spend in the station's 60-year history.
Paul Kaye, VP of product and talent for Rogers radio, tells MiC why it decided to go so big. "That milestone deserved a big celebration. We wanted to showcase what makes CHFI so special in the Toronto market. It's a radio station that's been Toronto's biggest radio station and one of the city's favourite radio stations for a long time."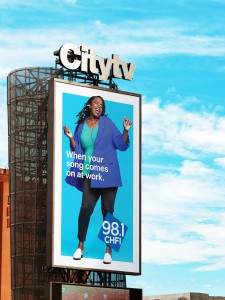 Indeed, CHFI has trended close to or at the very top of the Toronto radio charts for some time; as of last quarter it boasted the second-highest share of listeners 12+ in the Toronto market with 9.6% (it was also the highest for music stations; the top station was CBC's Radio One). It also has a tendency to dominate the markets during the holiday season; two years in a row its all-Christmas-music strategy has propelled it to the top of the charts. It performs its best with women both 18 to 34 and 25 to 54, although its gender split is not especially drastic.
Digital, social, OOH, transit and television ads focus on workday listening with a diverse range of people in their workplaces listening to CHFI. The accompanying slogan is, "When your song comes on at work," reflecting the upbeat quality of CHFI's programming. Kaye says the campaign has been deliberately designed to appeal to as broad a population as possible, even though the station's primary target has long been women.
He says, "We're hoping that this campaign will demonstrate the familiar mix of music and sense of companionship that CHFI offers with a bid to growing in our target audience, but also continuing to grow in the broader market as well."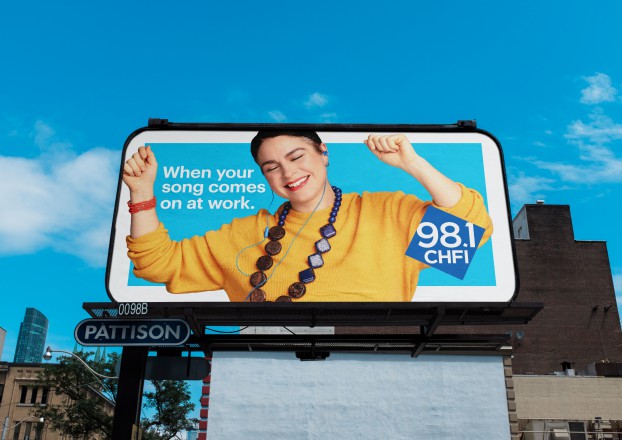 Similar campaigns will be executed in Calgary for 95.9 CHFM and in Kitchener for 96.7 CHYM. The campaign will run through to late November when the station changes to its Christmas format.