Cottage Life goes off the grid with Life Below Zero
New eight-episode docu-series captures the hardscrabble lives of four people living in Canada's North.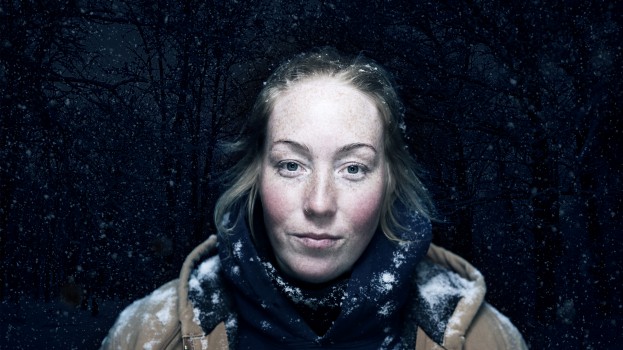 There's no beer drinking on a hot, sunny dock but there will be moose. Cottage Life has ventured into Northern Canada to produce Life Below Zero: Canada, a docu-series providing an unfiltered look into the lives of five "off the grid" Canadians surviving in our coldest, most remote regions.
This is Cottage Life's first-ever format deal with BBC Studios. The popularity of the U.K. series and the U.S. version, which aired on the Canadian channel, is what led to the decision to bring the program home.
Sam Linton, head of Original Content for Blue Ant Media, says, "We know that our audiences love shows about adventure, survival, animal rescue, wild life, extreme weather. They seem to have a bit of the adrenaline junkie in them. This just seemed like the perfect fit because that's what the series is all about – extreme living in Canada's North. People who choose to live off the grid and everyday activities like chopping wood or ice fishing for your dinner become potentially deadly."
She says that four larger-than-life characters – two in the Northwest Territories, one in Northern Ontario, and one team in the Yukon – are followed and their stories are woven into each of the eight one-hour episodes.
Life Below Zero: Canada airs Tuesdays at 9 pm ET/PT, starting March 17, exclusively on Cottage Life during the channel's eight-week free preview event running from March 2 to May 3 across 10 million Canadian households. Numeris data shows Cottage Life reaches approximately three million households nationally. Since its launch in 2013, viewership has grown steadily: 10% in the last year, its highest to date.
Cottage Life's original programming as of late has branched into more edgy programming; in December it announced production of unscripted series Restaurants on the Edge, which incorporated the familiar element of travel, but instead of focusing on dream destinations, documented restaurant owners in need of support. Linton told MiC of Restaurants on the Edge that the programming strategy has grown to offer viewers an "escape" experience.