The duopoly grows, but TV will return to growth: report
Traditional media combined will grow by 1.5%, its biggest lift since 2011.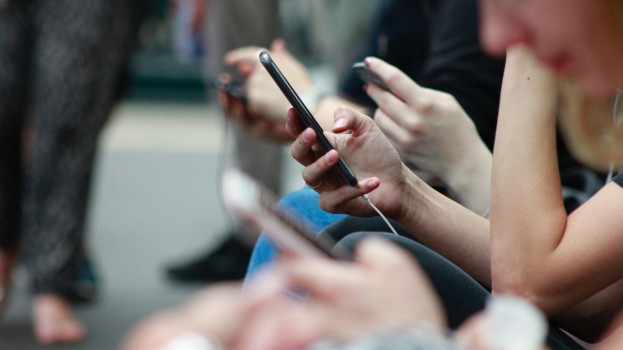 The latest ad spend report from Warc shows there's no stopping digital, but the industry might not want to discount traditional media just yet.
Ad spend, globally, is predicted to hit USD $659.6 billion, a lift of 7.1%. Positive drivers for this growth include the upcoming Summer Olympic Games and U.S. presidential elections (the U.S. accounts for 36.1% of all global ad spend).
There are, however, various economic factors that paint a more complicated picture. GDP growth is forecast at 5.3%, which translates to 2.7% after accounting for inflation. For context, the IMF defines a 2.5% post-inflation growth as the threshold for a recession. Various industries have slowed down, such as manufacturing, while rising trade and geopolitical tensions have affected investment decisions (this forecast was also largely compiled before broader concerns about the economic effects of COVID-19 Coronavirus began to rise). The 7.1% predicted growth for ad spend in 2020, when adjusted for inflation, looks more modest at 4.6%, according to Warc.
In a stat that few will find surprising, Warc determined that the rise in global ad spend was helped along largely by a 13.2% growth in digital investment. Digital totalled $335.4 billion, now accounting for more than half (50.9%) of global ad spend. Additionally, ad revenue for the Alphabet (Google) and Facebook duopoly is estimated to reach $231.9 billion this year, meaning the two companies combined make 69 cents for every dollar spent on digital, or 35 cents for every dollar spent on advertising of any kind.
For Alphabet, its ad revenue is forecast to rise by 10.5%, pulling in $149 billion, with 72.4% of that coming from the core Google search platform. Additionally, $18.5 billion will come from YouTube. This past Q4 was the first time Alphabet revealed specific YouTube revenue in its financial results. For Facebook's part, ad revenue will rise by 19% to $82.9 billion, with the U.S. presidential election again credited for the boost.
Outside the duopoly but still within the digital ecosystem is Amazon, which is predicted to see its ad income go up by 21.4% to $17.1 billion. Twitter's ad income will rise by 9.2% to $3.3 billion, and Snap's will rise 34.1% to $2.3 billion.
Meanwhile, traditional media, when combined, is expected to grow by 1.5%, which might not seem significant, but that growth is the most the traditional categories have collectively seen since 2011. Combined traditional media will be valued at $324.2 billion this year, according to Warc, boosted by a return to growth for television. Spend on TV is set to reach $192.6 billion, representing growth of 2.5%. However, this "only partially reverses" the 4.4% drop TV saw in 2019. And Warc points out that, with the U.S. representing a plurality of the global TV market, and the upcoming election being a non-recurring event, that growth might not be sustained in future years.
OOH spend will see modest growth of 5.9%, up to $43.5 billion, making it the sixth straight year of gains for outdoor advertising. Digital is largely credited for that strength.
Radio will see a small lift of 1.8%, officially recouping losses from a 1.3% drop last year. Radio investment for 2020 is slated to reach $32.8 billion. Print will fall by 5.8%, although Warc pointed out that this is half the rate of decline recorded in 2019. Print is expected to pull in $58.6 billion.