Corus launches new TV app with ad opportunities
All of Corus' channels will come together under one umbrella, with some content made free to view.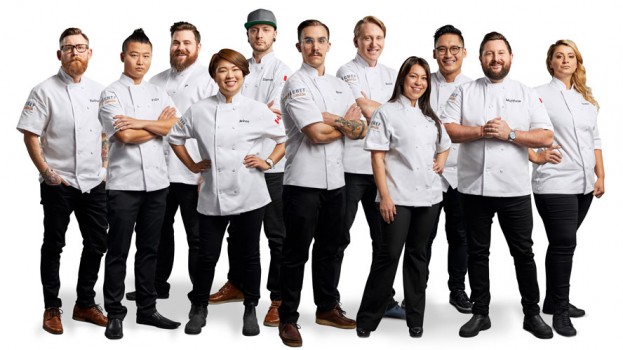 Corus Entertainment is bringing its cable and specialty programming under one roof with the revamp of its Global TV app and streaming site.
In addition to Global programming, Canadians will now be able to view series from Corus-owned channels Food Network Canada, HGTV Canada, History, W Network, Showcase and Slice all from one source, with National Geographic and Adult Swim set to become available at a later date.
The update includes a limited amount of free (ad-supported) unscripted programming available without a cable subscription. Episodes from Global's Big Brother Canada, Food Network Canada's Top Chef Canada (pictured) and Great Chocolate Showdown, and HGTV Canada's Island of Bryan, Family Home Overhaul and Scott's Vacation House Rules.
The app and streaming site will also be the first to deliver live national and local news feeds without a cable subscription, according to Troy Reeb, Corus' EVP of broadcast networks, in a statement. "The new Global TV App is a reflection of Corus' ever-evolving digital strategy, delivering Canadians a sophisticated, all-in-one streaming product that elevates their viewing experience," said Reeb.
The Global TV app is available on iOS, Android and Chromecast and all content is ad-supported. Live content within the Global TV App will carry the same ads as on linear (as measured by Numeris). For VOD content, pre-roll and mid-roll ad buys are available. According to the company, advanced advertising options are also available for the app.
Corus has previously launched a subscription-based streamer with StackTV, a 12-channel bundle with Amazon Prime Video, available at $12.99 a month as an add-on to Prime. This offering is separate from StackTV.
The broadcaster is the latest to unveil an amalgamated programming spot. Bell Media has previously announced plans to bring its CTV-branded programming all under one website, labeled the CTV super hub, which will launch in spring 2020.
A version of this story originally appears in Playback.