Advanced TV products drive buoyancy in Canada
Overall, the agency predicts a 3.9% increase in Canada's advertising market next year.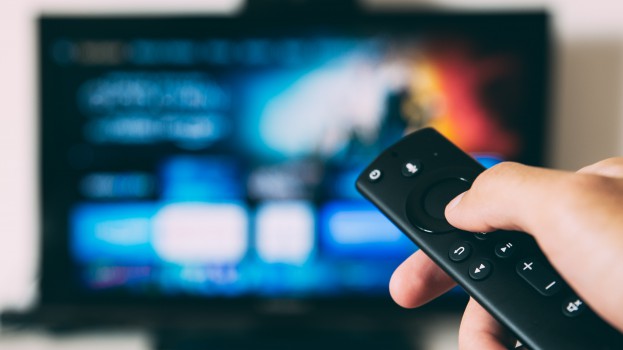 When it comes to forecasting media spending in Canada over the next 12 months, digital advertising is going to see its last double-digit increase in the foreseeable future, according to a report issued by media investment company GroupM: its very first Canada-specific media forecast.
In 2020, digital advertising, which claims 54.1% of total advertising market share, is expected to grow by 10.0%, with GroupM forecasting subsequent years of slowing down to single-digit increases beginning with 8.8% in 2021 and continuing a similar pattern through 2024.
However, the decreasing pace has more to do with market saturation than performance.
"When you get to be a certain share of the market, you can only grow so much," notes GroupM's Brian Wieser, global president, business intelligence. "So, when you look at digital as we've defined it here as being north of half for last year, 54% for this year, there are limits. That's the short answer."
In terms of value, digital advertising accounted for 51% – or $8 billion – of ad revenue in 2019, with an additional $1 billion accounted for when digital activity is included with traditional media,
Overall, traditional media advertising – internet, TV, magazine, newspaper, radio and outdoor media – will grow by 3.9% in 2020, a bit behind the 5.0% growth curve of 2019.
Individually, there's no surprise that some mediums are suffering more than others in terms of advertising difficulties.
Television's share of total advertising continues to drop incrementally, with its 2020 20.0% share registering a 0.5 percentage point decrease from 2019 – and that pattern is expected to continue through 2024.
"Television has generally been diminishing in its importance in media in part because advertisers who have been dominant on television have themselves generally been weaker," says Wieser.
On a positive note however, after years of decline, television is rebounding with a 1.4% growth increase in 2020 and will make average yearly increases of one percentage point in its foreseeable future.
Part of that increase might be due to such innovative new TV products as Corus' Cynch, an audience-based buying platform that simplifies the media buying process – currently accounting for 20% of their TV ad revenue and 5% of all TV advertising in Canada – and Bell Media's similar SAM, its own strategic data-enabled TV sales tool.
"The advanced advertising piece is probably the most surprising," says GroupM's Wieser.
"You look at Corus and they have at least 20% of their revenue now coming from their advanced TV product. As a proportion of the total Canadian TV market, it's substantially higher than any other country I can think of."
As for other mediums, radio – accounting for $1.5 billion of revenue in Canada –  has also lost ground in market share. Its 9.0% total for 2020 is a 0.5 percentage point drop from 2019, while newspapers and magazines , which come in at 8.8% and 2.9% respectively in 2020, continue their precipitous drop from 2012 highs of 30.4% and 9.2%.
Weiser explains that many of the traditional mediums are flat as digital continues to dominate the space.
"You have a TV market that's okay overall. It's not declining but it's not terribly robust. You can call it 1% growth, basically," notes Wieser. "You look at radio and it's a flat business, independent of its effectiveness.  I have a great appreciation for it but structurally, there's not any growth to be had from it. Print is fundamentally weak: digital search is a comparable medium for consumers, in terms of getting information."
One of the exceptions in the media landscape is the resilience of outdoor and cinema advertising. The medium is holding steady from 2019 with a 5.2% market share and is expected to increase incrementally by modest amounts in 2021 through to 2023. In 2020, its overall growth clocks in at 5.0% and is predicted expand by another 4.8% points in 2021.
"Outdoor is something that marketers are increasingly receptive to, given the challenges that television space is in general," Wieser notes, crediting its buoyancy to the fact that "its relative effectiveness hasn't diminished" while its costs remain generally lower than TV advertising.
One notable absence in the equation seems to be podcasting, but Wieser says the medium is barely registering in the overall advertising picture.
 "It's really small," he acknowledges. "We're trying to quantify it specifically for Canada and it's definitely something that marketers are really, really interested in, but it's just very small. They haven't tried to calculate it for Canada.
"Similarly, in the U.S. – it comes up as something of great interest, but it'd likely be a single digit percentage. It's not a distinguishable figure but it's interesting because it captures the attention of marketers in a manner that way outpaces its actual expenditure."
Overall, GroupM is predicting a $3 billion increase of the Canadian advertising economy value from $16 billion in 2019 to $19 billion in 2024 and predicts the country should also rank in the top-10 markets for global advertising value by 2024.