Postmedia revamps sites with video, UX at top of mind
COO Mary Anne Lavallee is looking to increase user engagement, with the end goal of delivering better ROI for advertisers.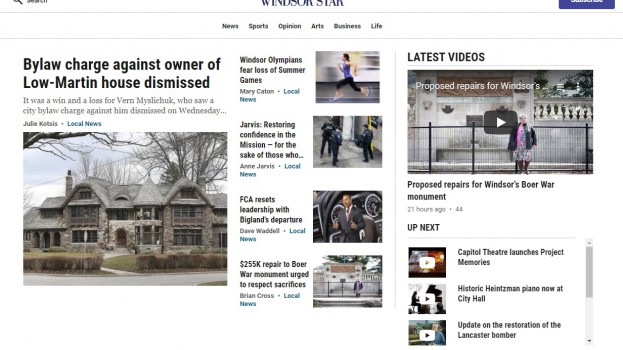 It's a simple equation, says Mary Anne Lavallee: a better website equals more engaged users, which equals happier advertisers.
Lavallee, the COO and EVP of Postmedia, tells MiC that even though it's simple, it hasn't been an easy road to revamping the network's news sites. The results began to roll out this week with the newly unveiled Windsor Star site, and Postmedia is working its way across its local and national properties.
"The reality is, if you're a digital property today, you're constantly on a continuous improvement path," she says.
The improvements – all executed by Postmedia's in-house development team – are largely under-the-hood, but for consumers, the difference will be seen in elements like the main page – which is more condensed and narrow with headlines stacked neatly in one column, similar to a news feed. Additionally, video is prioritized, staying "sticky" to users' screens even as they scroll away. "It's more similar to YouTube in that sense," says Lavallee, with the video always in view regardless of where the user scrolls.
There are also new discoverability widgets and cross-device commenting, and the sites are compliant with international privacy guidelines such as GDPR.
On the ad side, there are new interscroller units, plus additional ad slots on the home page and long-form stories. Plus, Lavallee adds, the "under the hood" work allows the content to load much faster, which will help deliver more time on pages and ads that load faster (during last year's beta testing, Postmedia says load times went down by 79% and time spent went up by 75%).
"A highly engaged audience links to better ROI," says Lavallee. "Our goal is to make content easier to consume and engage with."
Privacy compliance will also play a key part for the company going forward, says Lavallee, as digital publishers prepare for a future reality without third-party support for cookies on the Google Chrome browser.
Site roll-outs are expected to be completed by spring.