MiC Roundtable: The new conversations around investment
The first MiC roundtable of 2020 focuses on what's in and what's out in investment – and the new factors brands are having to keep in mind.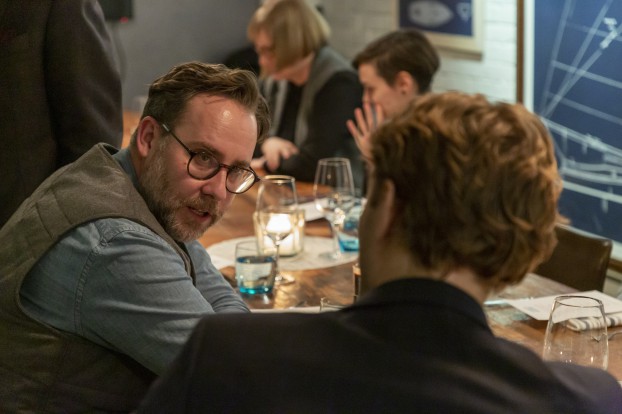 The only constant in media is change. If you're not an optimist, that means plans, platforms and priorities are changing at a rate that's hard to keep up with. If you are, however, an optimist, that means there's never been a more exciting time to be in media.
There are new platforms springing up in every direction, but in some cases – like the influencer market, or bottom-funnel, conversion-friendly buys – the sheen has worn off. So MiC sat down with leaders from agencies and brands to discuss what investments and strategies they're re-examining as they look at planning. This is the first in this year's series of roundtables which will focus on the new challenges of planning at all levels.
Present at the table were Sarah Thompson, CSO at Mindshare, Scott Stewart, president at VMC Media and VMC Digital, Alison Gordon, CEO at 48North, Jon Mamela, CMO and EVP of Tourism Toronto, Wes Wolch, CSO at Cossette Media, Cynthia Steele, VP of strategy at Reprise and Jackson Hitchon, senior director of marketing at Hershey. Moderating the discussion were Media in Canada news editor Bree Rody and strategy SVP Mary Maddever. Also present were The Globe and Mail CRO Andrew Saunders and managing director of ad products and innovation Tracy Day, as well as strategy associate publisher Lisa Faktor and editor Jennifer Horn.
Responses have been condensed for clarity and length.
Rody: Because it's the beginning of the year, looking broadly at 2020; what's in and what's out for investment? What have you pivoted away from, and what are the big changes on the horizon?
Thompson: Working with clients right now, it's a massive reevaluation of what they thought was working, what didn't, and asking, how do I actually now approach media investment modeling from a clean slate? That's been a lot of our conversations with clients: 'Okay, let's pause. We have a lot of momentum. We have been attracted by different channels and different opportunities. Let's reset where we're currently at. And let's figure out what is the right thing to do.' I'm very optimistic about what that means for industry and for media partners. So to me, I find the conversations are much more about square one again.
Stewart: I saw clients spend a lot of money on attribution modeling that for all intents and purposes definitely didn't tell you what you want to know, i.e. what's the right amount of TV to spend on, or what's the right amount of brand or image to affect product transaction? It's the same conversation that they had 50 years ago, as they did 10 years ago, always debating the variance between the right mix of brand and product. In the end you just come back to 60/40.
Wolch: For us, it's not just about the channels, but we're looking at is responsibility of spend. We talk a lot about sustainability in regards to the environment. But we don't talk a lot about sustainability in regards to truth. And if we look at all of the trends, I think about 73 cents of every dollar spent online goes to Google or Facebook. People are getting their news from the Facebooks of the world.
And then we contrast that with what we've been seeing with newsrooms from around the globe. We've seen them shrink, we've seen them shutter, which impacts our society from a national perspective, and a local one as well.
We're so focused on our return on ad spend, but not as focused on return on society. We're having conversations with our clients about that responsibility and spend.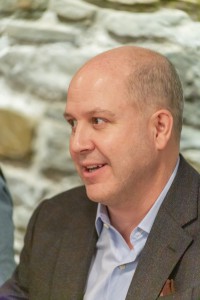 Stewart: You almost want to take a step back as CMO today and challenge your team saying, 'Okay, rewrite your brand plans this year without Facebook and Google.' It'd be interesting to see what would come out.
Wolch: And that's why the cannabis space has been great for us. We can't play in spaces. So you actually get to go back to your roots and remember how to plan, how to deal with consumers.
Thompson: With limited resources. There's an opportunity [for] branding. To your point though, we talk a lot about the ethics attached to the media dollars that we're investing. And in that, there's also an attachment to culture. Are you supporting journalists? Are we considering the culture that we're creating where we're putting programmatic ads against easy content, like, 'Top-10 ways to get that date,' or 'Top-10 ways cook a perfect meal.'
Rody: For the brands at the table, how much is that a genuine part of your planning? Responsibilities, investment, sustainability of Canadian media, are these conversations that you are actively having?
Hitchon: It's on our radar. We want to be good citizens. But in all honesty, we're looking for where consumers are playing, and how do we reach them in a way that they want to be reached? So we're somewhat agnostic to the source of it.
What we're spending more time on right now is being more intentional with each channel and the role that plays.
Before, you get a budget and you crank out a blocking chart pretty easily and it'd be the splits that you would expect. We're getting back to a similar spot with digital kind of trumping TV in our world, but it's still very predictable. Now we're saying, with the the role of Pinterest and Facebook and YouTube, is our message actually appropriate for those spots?
Gordon: Because we obviously can't advertise any way, PR has always been a big part of my own strategy for cannabis. Because everything seems to be pay-to-play, I'm paying constantly to get any kind of exposure in the media. If we want articles in [newspapers], we have to sponsor an event or pay for something. Because we can't advertise in that traditional way, and we're starting from scratch, most Canadians would have no clue who 48 North is, or most of the cannabis companies. So we focus on good product.
We look to who's influencing the consumer, because it's a completely new category. So the budtenders in our worlds are very much where we focus a lot of energy and attention, and that we can't advertise becomes a whole different set of criteria.
Steele: When you start talking about leaning on PR, your earned media side of things, they start becoming super important and you're forced to kind of look at [paid] as a way to support what you're doing and take people into your community versus being so heavily reliant on scale and mass because of the regulations.
Gordon: We'd die for scale and reach!
Steele: Sometimes brands forget about the experience piece. They say, 'I've got my reach, check, I've got my frequency, check'. And they're not necessarily worried on the back-end delivery, [asking] what's that value exchange happening? Or what is the experience that that individual is having with my brand? Whereas that is one of your main singular points of focus. So when you talk about that inversion point, it's an interesting challenge to think about. And I can understand how you would much prefer…
Gordon: …To take out ads, TV commercials? Yes.
Rody: Everyone always talks about going where the audience is. But is there a disparity between where the audience is and what generates ROI?
Thompson: The first part of that is the idea that you're able to buy the same audience across channels. Even if you have the intention of, "I know exactly what my customer is," going through the media mechanics, it comes out the other side through walled gardens. It's bleak. So you're not even able to analyze whether or not that audience was on the channel. It goes back to what Scott was talking about, being trapped in the attribution model based on which purchase you want to make today.
Stewart: And then you have to start over with servicing and over-investing in those channels that will give you that level of data.
Thompson: If you talk to any media partner, they all have a different definition of who they're reaching. So part of our job is to navigate that for our clients. Audiences are where we're investing a lot of our time. You can say you're customer-centric, you can say you're audience-centric, you can say all of that jargon, but the reality of it is you need a process and a translation key amongst all of these different platforms and I'm not just talking Amazon, Google and Facebook, let's start talking about TV, which is a whole other quagmire, where you're still have 60% of your budget.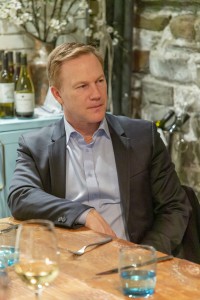 Mamela: At Tourism Toronto, we don't own anything. Effectively, we represent an ethereal concept of what Toronto is to an audience and that audience varies considerably from a leisure traveler to a business event decision-maker.
We take cues from the media industry in itself. The philosophy [is] to work with other brands who are already representing Toronto in their own avenues and domains, and doing it in a collaborative way. But predominately, they are focusing on marketing to Torontonians.
For us, it's when and how we take the concept to be a media enterprise and move that to other places? And in places I mean, geographically and the mindsets of people who live in the United States and internationally. And so we're constantly in an evolving state of answering the question, "Do we bring the audience inside our own channels and rent the channels, or do we find ourselves marketing and coalescing inside of another domain where the audience exists?"
And we do both. But, the media investment we place is actually generating the content and the story that gets out there that is compelling enough that people want to work with us, or spend time with us.
Gordon: That's fascinating, actually. We're a vertically integrated company [with] multiple facilities, there's a million things that we want to do, but we also want to educate Canadians about why to choose legal cannabis and how you can use cannabis. And there's so many reasons for us to create content. So this is a constant back-and-forth because I'm asking, 'Why are we trying to be in the content business?' And at the same time, it's a difficult decision because you want to own the mind of consumers that you are educating. Plus, I don't love a lot of the content that's out there, but there is so much cannabis content that it feels redundant to try and create more.
Steele: There's an opportunity from a specialization perspective when you are working with partners who are creating this content. How, then, can you lean on your agency partners and their specializations when we talk about the importance of SEO in that play? And when you're having these conversations with your partners around this co-created content, I've got to think that the negotiation is quite interesting. There's a benefit back to them in that you're investing and driving traffic to their property.
Mamela: And we're fortunate to be in a time and place where the desire to work with and represent this destination is happening. Day in and day out, so many avenues from culinary entertainment to retail to economic development, we don't have a shortage of working with partners or players.
It's the dynamic of the relationship that we're trying to work through in the value proposition that we offer together. We don't own Toronto. We're an agency representing the destination in that vein. [Partners] see the value, but it doesn't doesn't come without some economic exchanges. It's not just purely on the goodness of their hearts.
Maddever: As you put focus on that, what are you pulling back from?
Mamela: In the near term, we are pulling back on traditional paid avenues via multiple channels. Or we're negotiating more value behind what the paid gets us.
But I would say it is resulting in less on the paid side. Not to an extent where we've gone from 80%, down to 10% on the paid side. It's a bit falsified to suggest that the media mix between paid, owned and earned is the rule of thumb to follow. But at the same time, it is a commitment to investment; 'What do we think is a compelling way to tell a story ?' There can be a clickbait component of paid that gets you to a bigger story to be told.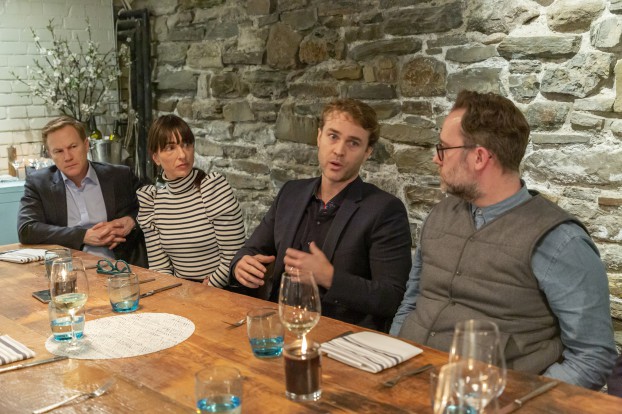 Rody: What are some of the other sacrifices around the table that people are seeing?
Thompson: A lot of the (digital) platforms that we talked about always moved the benchmark of what was successful in those platforms. And I think we all have a little bit of buyer's remorse. And now you see the reluctance.
And (a return to a) thoughtful, really integrated media mix where best investment is really considered; I like the fact that clients want to go back and do that work.
Stewart: It's not necessarily pulling back on a channel, it's about doing a lot more upfront work instead of just getting media briefs that were essentially delivering a payload and some objective.
You're almost doing the brief before the brief now. People realize that without a strong brief and clear direction, the agency groups can't do their job, and it is dynamic out there. What we're seeing is a lot more conversations upfront before that's even published, around the KPIs.
Thompson: How many briefs did you get where there wasn't a clearly articulated problem?
Stewart: As media actually becomes more important, if you can actually move away from delivering some sort of audience goal to clear, visible linkage between dollars spent and an outcome created, I want to be held accountable for a business outcome.
I think it's the best time to be in media. Everything's becoming interdependent. It's almost like the brief writer themselves needs to be more of a curator of business objectives and outcomes, than 'I want to reach as many people and have them think this about my brand.' So I think a lot of the pullback and the changes are coming from that.