Inside 1-800-GOT-JUNK's latest TV integration
The homegrown Canadian brand attached itself to the revival season of Extreme Makeover: Home Edition to extend its feel-good brand image.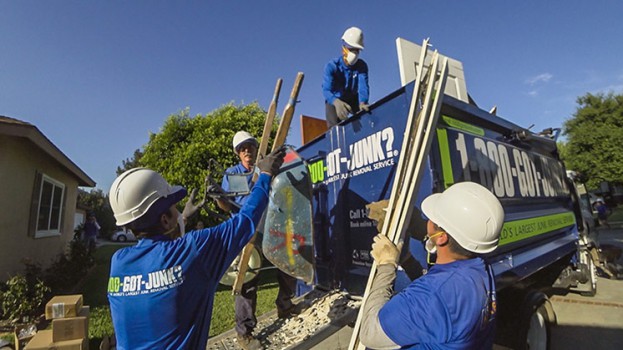 For junk removal company 1-800-GOT-JUNK, managing director David St. James says it takes a no-stone-unturned approach to paid media.
The brand isn't conservative about media buying, especially in traditional. TV commercial spots have played a key role in getting its name out there since the brand was founded in Vancouver in 1989. It still uses TV commercials, as well as frequent radio buys, to create broad awareness. And to drive consideration in more relevant contexts, it puts much of its ad spend into OOH and place-based ads. But David St. James, managing director for 1-800-GOT-JUNK, says one of the key components of its growth remains TV sponsorships and integrations.
Its latest to go live is on the revival season of unscripted series Extreme Makeover: Home Edition, currently airing.
The season recently debuted on HGTV and HGTV Canada, eight years after the regular series was effectively cancelled by U.S. net ABC (although it continued to air specials). This new season saw the onboarding of new host Jesse Tyler Ferguson. As for the junk removal brand, it was integrated into six episodes and helped the on-screen construction crew dispose of old materials, giving it a lot of screentime, but, more importantly, integrating it into feel-good moments. There are also social media and digital extensions featuring the GOT-JUNK brand.
"It's a pretty easy start with the landscape today," says St. James, referring to TV integrations. While the company has partnered with unscripted series in the past like Hoarders and Restaurant Makeover, as well as a previous appearance on Oprah, he says this show more obviously aligns with the brand values because it's got an inherently uplifting nature. "It's a happy show. It really changes people's lives. It's feel-good, and that aligns with our brand."
He adds that GOT-JUNK "gets approached a lot, and we say no a lot" when it comes to TV integrations. Going forward, he says the intent is to be selective with programs that combine a positive message along with a large viewership.
St. James says the goal isn't necessarily to drive conversions, but rather to focus on making the brand more of a household name. It's noteworthy that Extreme Makeover: Home Edition is a U.S.-based show, but St. James says that works out even better for the brand. 1-800-GOT-JUNK has franchises in the U.S., as well as Australia, but "the show also has great reach among Canadians," so it efficiently checks off the boxes for an awareness play.
"High-level brand awareness can be really hard to measure," he says. "But you need that experience, and being associated with a brand that has the same values and attributes as ours is something we can't pass up."
He says company founder Brian Scudamore has always looked for television partnerships and sponsorships, however he says he's approached them more as PR strategy. As such, he says, these integrations are always done directly with the media property. "We find it creates a better alignment for us," he says.