How blacklisting 'coronavirus' could affect programmatic
The term "coronavirus" has become the second-most blacklisted programmatic term for advertisers, according to Integral Ad Sciences.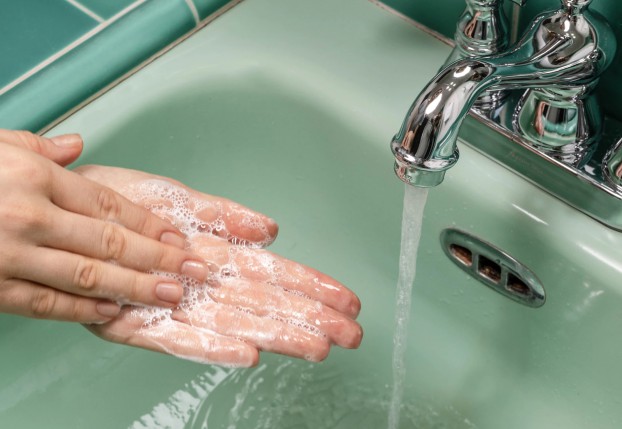 The impacts of COVID-19 around the world have been undeniable. Closer to home, along with challenging health organizations and the stock market, the outbreak could also make itself known to online publishers. According to New York-based Integral Ad Science, in February "coronavirus" became the second-most common word on advertiser block lists for advertisers ("Trump" is number one on the list). In short, this means that advertisers don't want their ads, purchased programmatically, to appear on content mentioning the term. This means publishers that rely on programmatic advertising could see lower revenues on stories covering the global event – of which there have been countless.
Last month, YouTube announced that, until further notice, videos about coronavirus were being demonetized.
On one hand, this might not be entirely unexpected. Jonathan Gardner, VP of corporate communications for Integral Ad Science, says these block lists tend to grow based on reactions to breaking or controversial news. But, he says, they tend to keep growing and growing, and more terms are gradually weeded out.
"If brands and agencies don't actively update lists on a regular basis, it could limit their scale and cost publishers ad revenue over time," he says. "This situation can be challenging for hard news publishers, but using a third-party contextual solution will allow them to identify new ways to capitalize on previously unmonetized inventory and smartly package deals that take context into account." Third-party cookie strategies aren't necessarily a long-term strategy; Google has confirmed that it will phase out support for third-party cookies on Chrome in 2022.
Devon MacDonald, CEO of Mindshare Canada, says his agency constantly evaluates keywords, blacklists and whitelists for brands to ensure that brands are in safe environments and content that aligns to their values. "In the case of coronavirus, brands in Canada are cautious about content around it as there is a broad reach of topics and categories like policy, infections, deaths and misinformation related to it."
The impact on publishers, he says, depends on the volume of content produced around coronavirus and the unknown length of this issue. But at the platform or publisher level, brands still look for high-value placements with frequent traffic and high engagement numbers.
He doesn't believe the situation will have a lasting negative impact on programmatic buying levels, but says he has seen some brands or distributors taking advantage of coronavirus content to showcase relevant products like hand sanitizer and masks – placing ads for such items around relevant news stories. However, he cautions that there's a slippery slope between relevant and predatory targeting given, shortages we've seen and stories around price gouging in other areas.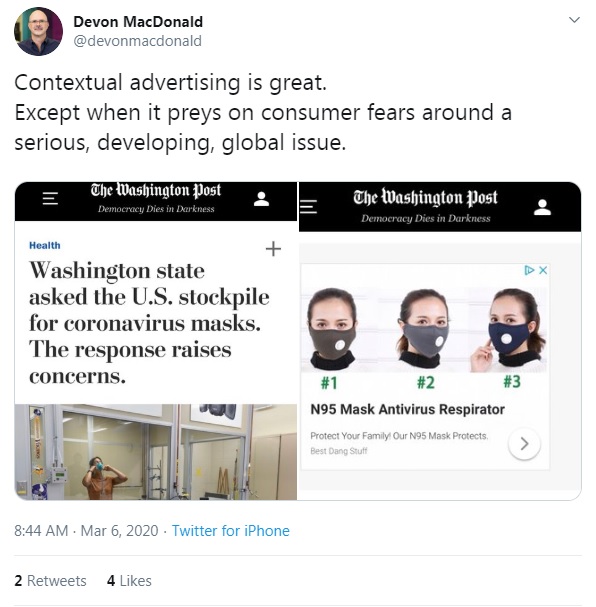 MacDonald adds, "As to list management, it is a constant evaluation, not set and forget. As we work through this issue we will continue to take stock of the terms and add or remove as required."