How ad spend allocation could shift during (and post) COVID-19
Will OOH slump? Will digital surge? Investment experts from GroupM and Dentsu say it's not so simple.
"There are going to be relative winners and losers right now," Brian Wieser starts. He then retracts and clarifies his statement: "It's not so much winners and losers, it's 'bad' and 'worse.'"
Wieser, global president of business intelligence at GroupM, was talking about the one topic that has been on the mind of every executive – media or otherwise – for the past week: COVID-19 and its broader economic and business impact.
Now officially a pandemic (as of March 11), the rapidly spreading illness has caused concerns around public health to spike and resulted in the cancellation of numerous public events – from SXSW to the Canadian Figure Skating Championship. Most recently, the NBA announced that it was suspending the remainder of the regular season until further notice.
There are still plenty of unknowns in that realm: as of now, the Cannes Lions Festival of Creativity is still a go, with organizers saying they will make a decision in April whether to postpone the festival to October. And, there has yet to be a decision made on the status of the 2020 Summer Olympic Games.
All of that is to say there are still a lot of decisions up in the air for brands to make. And Wieser says one of the obvious places to see the impact in terms of media spend will be out-of-home, experiential and sponsorship.
"It makes sense," he says. "There's less foot traffic in places and the relative appeal of certain things diminish. Look at Italy – if you wanted to do a sponsorship or a deal with a soccer team, why would you be spending anything now?"
The impact of isolation
A March 3 survey by YouGov polled adults in numerous marketplaces who have avoided crowded public places to protect themselves. While Canada was not among the countries surveyed, the rates of staying in were notably higher in Asian regions – China and Hong Kong both saw more than 80% of respondents say they were avoiding public places. By contrast, in the U.S. only 27% of respondents say that they were avoiding public places. But Wieser, a former Vancouverite now living in Portland, says that even with basic social factors – like the "geographic dispersion" of Canada and the U.S. compared to China, or Canada's healthcare system, that could eventually change.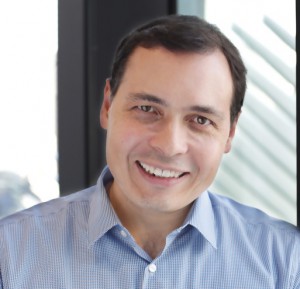 "I don't think we've seen the full scale of the reaction."
Nicole Brown, head of performance and investment at Dentsu Media, adds that it might be some time before Canadians start to witness the fallout of investments being dialled back. "A good part of [out-of-home] is booked for long-term and possibly difficult to exit as quickly," she says. Ideal timelines for booking are around eight weeks, so Brown expects impact to start being felt by mid-to-end of April.
So if swaths of the population are self-isolating, working from home and relying even more heavily on mobile devices for connections to the outside world, they must be ripe for targeting – right? Wrong, says Wieser. More people staying home isn't necessarily going to result in inventory going at a premium, because brands are spending less overall.
Brands across categories are re-evaluating ad spend.
"Digital actually gets hit harder, only because that tends to consist of more performance-based advertisers who are looking at shorter-term metrics," he explains. "You'll probably see that toward travel. In particular, a large chunk of search is from the travel category."
Essentially, he says, even if digital advertising happens to get a better piece of the pie – and he's doubtful that it will – he says it's a smaller pie now. He did add that there are some advertisers who might have minimal reductions in spend. "They're the ones with longer horizons in their investment choices, and they tend to be TV spenders." Still, he emphasizes, this isn't a case of dollars migrating to television. It's not so simple, he says. This is a case of fewer reductions, not a relative increase.
Could any media see a lift in spend?
Brown adds that any beneficiaries of increased ad spend – digital, television and possibly radio, in her opinion – will likely only see that benefit in the short-term. She adds that the TV world could see broader-reaching impacts. "However, we are seeing production schedules delayed as a precautionary measure due [to] risk infections on set, so the impact to TV content delivery may come into question."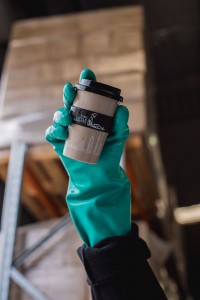 She adds that, as some brands change their policies – such as QSRs which have temporarily suspended their reusable cup programs, or Tim Hortons' decision to make major changes to its Roll Up The Rim program – that may result in a temporary reallocation of spend. For example, Restaurant Brands International's chief corporate officer Duncan Fulton said Tims is using digital and radio strategically to get word out about the changes. "In unusual times, we apply unusual measures," says Brown. "This seems to be more tactical at this stage. Maybe we will see a partial shift in spend, but not a surge necessarily."
Wieser says even once the worst of the outbreak ends, whenever that may be, brands will "settle into a new normal," and that will probably look very different. "We've got the broader issue of the dependence on the Chinese supply chain, which will affect brands' bottom line." Ad spend is a reflection of a healthy company, says Wieser, so where the spend is going matters less to him than the amount of spend in general.
"The issue's always going to be the budget commitment," he says.
Brown adds that there were other factors weakening large global economies before COVID-19. "Even if the spread of the virus is contained immediately, we cannot alienate the other major factors which will also have a say."
But she's remaining optimistic about a potential bounce back. "Consumer confidence in [the last] decade or so proved to be gaining more resilience than before," she says. "This will determine the short or long-term impact. In a perfect world, brands' investments are correlated to that confidence, so we hope the long-term impact would be limited, unless another major factor joins the mix."