BuzzFeed opens Tasty Studios in Toronto
While the company has already worked with Canadian brands, the studio is meant to help it develop deeper relationships and build its number of local partnerships.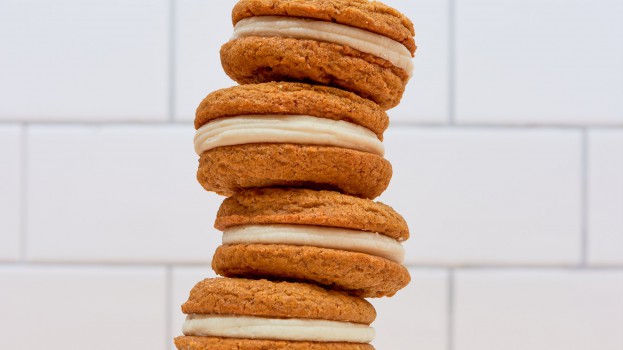 Tasty, the food brand by BuzzFeed that popularized top-down cooking videos, has already worked with nearly 100 Canadian brands. But now, it's opened its first local content studio in Canada, which will allow BuzzFeed's brand partners to create content locally.
Rich Reid, SVP of global content at BuzzFeed, tells MiC one of the keys to Tasty's success — it's core Facebook page has 97 million followers — is that the company came to the table as social experts before they were food experts. "A lot of the learnings we took into it were from the video that was performing best on Facebook, which signalled for us to experiment with a food-related format."
Reid says it's been fairly easy for the U.S-based company to appeal to Canadian brands. Because Tasty's top-down video format is relatively straightforward (with recipe measurements clearly written and videos formatted in a way that sound is not needed), he says they're understood even by people who don't speak English as a first language. "When we thought about localizing content… Canada is a country that already, in large part, speaks English anyway. So we did see a huge Canadian audience, and from there, the business kind of boomed."
In 2016, one year after Tasty shot its first video, it signed its first Canadian brand partner, Eagle Foods, which is known for its lines of condensed milks. It's also created content programs with the likes of spice makers McCormick and nearly 100 other brands, says Reid.
Deciding to set up a studio in downtown Toronto, he says, will allow the brand to forge greater relationships with the Canadian brands it works with while broadening its number of partnerships.
Tasty's audience tends to be receptive to brands, says Reid, noting that branded content performs just as well as non-branded content. BuzzFeed's own survey data has revealed that two-thirds of people have tried to make a recipe featured. "You see big brand lift coming off the backs of our branded campaigns," he adds.
Beyond the classic top-down video, which is popular on Facebook and Instagram, Reid says Tasty has "evolved" the video format on other platforms. "We have a huge subscriber base on YouTube, where the content is more talent-driven, and we take a more entertainment approach."
The studio is already open and working with Canadian partners.
Image: Tasty