Wavemaker unveils new brand positioning
Two years after its creation, the GroupM agency is focusing on three key pillars of client business: unlock, maximize and transform.
Wavemaker is celebrating the end of an evolution that began about two years ago following, the merger of WPP's Maxus and MEC agencies.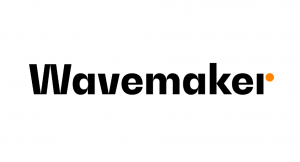 While officially, it's marking the occasion with the introduction of a new logo — ditching the former orange-and-yellow "W/M" logo (pictured below) with a bolder, stencil-style font, mostly black with a small orange dot over the "r" — it's also formalizing a new brand positioning for the agency. (New logo pictured left)
Kristie Painting, CEO Wavemaker Canada, says, "The new Wavemaker is an evolution of our positioning to more sharply refine the 'why' in what we do – which is that we believe there is always a better way to grow.  The growth models of the past will not serve the future, and we need to rethink established approaches and traditional thinking to provoke change."
Wavemaker has introduced the term "provocative planning" to its positioning. Painting says it's thrown out traditional linear planning in favour of a modular approach that leverages machine learning, coupled with human intelligence, in a way that extracts the best of both.
Within the provocative planning philosophy, there are three growth modules: "unlock," "maximize" and "transform."  The "unlock" module is targeted to clients looking for immediate growth opportunities, which will see the agency audit the client's business and then recommend ways to adjust existing ways of working to find that growth.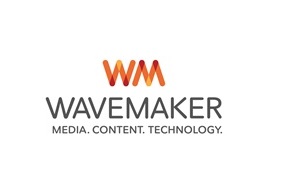 "Maximize" examines the consumer purchase journey to identify the most successful growth opportunities on an ongoing basis. "Transform" is for businesses' longer-term goals, and looks at understanding how to disrupt categories, as well as stand up against new disruptors in established categories.
Painting says, "As we have shifted our focus toward this purchase journey, we have continued to staff our strategy and insights teams to better extract, understand, and apply this knowledge to our clients' business. We have also invested in data scientists to help to visualize the outcomes of our clients' results. . . In addition, we have staffed around precision marketing – investing in audience segment creation through to activation."
Last week, Wavemaker Canada announced a series of senior people moves to focus specifically on data-driven growth initiatives and precision marketing.
In addition to staffing up, Wavemaker has picked up new Canadian accounts that include Danone, Yum Brands, Yeti, Mutti and York University as well as global wins of AXA and Pernod Ricard Travel.