Media companies around the globe report a sudden drop in ads
The International News Media Association has word from companies around the globe that brands have done a face-heel turn on ads.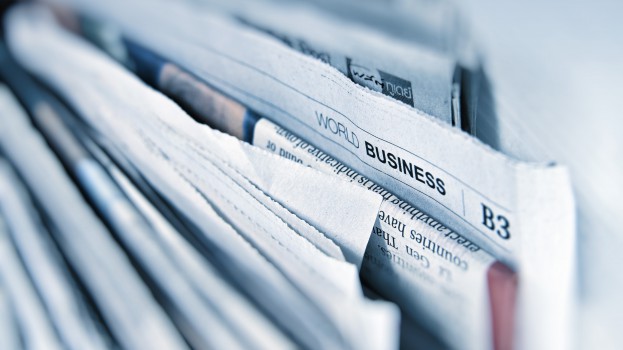 For more than a week, agencies and research firms have braced for a pullback in ad spend in the midst of the COVID-19 pandemic. Now, a global study provides some guidance on the initial extent of the impact.
The International News Media Association (INMA) surveyed 56 news media companies worldwide, and the results indicate how much advertising has taken a hit thus far.
More than half (62%) of the media companies surveyed say they've had a sudden drop in ads in terms of units booked. The decline is being felt across branded content, events and programmatic, particularly in the categories of travel and tourism.
However, the companies surveyed noted that there has been an increase in food and grocery advertising.
Overall, this trend falls in line with predictions that have been made by the likes of eMarketer and Warc. In a trio of scenarios predicted, Warc's experts deduced that a severe disruption to business as usual could trigger an advertising recession, with a particularly adverse effect on traditional media (although online media and platforms like Facebook and Amazon could experience gains from a strong brand focus on short-term goals).
While Warc's various scenarios predicted an increased focus on short-termism and a delay of big brand work, some in the industry say now is more crucial than ever to build brands through media. Sarah Thompson, CSO of Mindshare, says that short-termism has long been an issue in marketing, and that advertisers with the capital to invest in media absolutely should. "Brands that invested in their awareness and reach continue to be those that deliver better business results," she told MiC.
Besides revenue, distribution has also been affected for global media companies. For both newspapers and magazines, many executives said they were increasing digital delivery. Others were setting up hubs, third-party vendors and postal delivery. Some even mentioned staff delivery on foot and helicopter drops.
INMA says some of its members are using the 91-question survey to audit their company's preparedness and response to the pandemic from an operations perspective. For example, many respondents admit they weren't ready enough for COVID-19 but are quickly setting up work-from-home situations and new modes of business such as fewer meetings, video meetings and curtailing business travel.