COVID-19: The local media impact
Small and mid-sized businesses — which have traditionally been big boosters for local titles — are looking at alternatives to paid media. And small publications are feeling the pinch.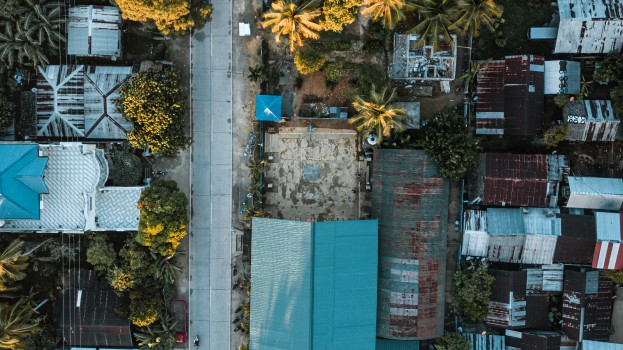 Even at the best of times, local news publications feel a serious crunch.
Frontline reporters and editors are forced to take on larger workloads. Programmatic and social advertising have made the jobs of sales reps much harder. Now, in the wake of a global pandemic, that's being compounded. Journalists are working to cover the specific local impacts of the virus with fewer resources than the big national dailies, while also dealing with a drain of ad dollars.
Bob Cox, chair of News Media Canada, says it's without question that all of its members' revenues are going to be hit badly as companies pull their ads. "We don't have great access to loans to withstand a lengthy period of not getting that cash flow," he says.
Cox adds that there are other challenges beyond advertising – reporters are increasingly restricted on how much they can get out into communities, and delivery and circulation could also see an impact.
While News Media Canada hasn't made a formal request to the federal government for assistance yet, Cox says it is urging the Federal government to deliver the financial aid it had promised as part of a journalism support package that went into effect in late 2019.
"The money hasn't actually been paid out yet," he explains. "Most newspaper companies have this notation that denotes that we are owed that money, however we haven't collected it yet."
Presently, there's a discrepancy between national media and local media. Having recently reported record digital numbers, The Globe and Mail, and other national papers, have lifted its paywall to free up coverage on COVID. The CBC has replaced its local evening and late-night news feeds with national programming from the CBC News Network and The National. Many local newspapers have already had to deal with years of local content being replaced with national and wire content due to a lack of resources. But Cox says getting local angles on developing stories is of the utmost importance.
Some steps have been taken to help local news media with resources. The Facebook Journalism Project announced a USD$1 million program to provide grants to local news organizations in Canada and the U.S. who are covering the coronavirus. Grants of up to $5,000 each will be given to local newsrooms to help cover unexpected costs, which include increases to cover developing events and resources to help organizations work remotely. News Media Canada is partnering with Facebook to help direct the flow of grants to organizations.
Andy Braunston, VP of strategy and content for Wavemaker, says local level advertisers tend to be the first to cut ad spending. He says that while many believe now is the time to invest in brand building, that's not a realistic strategy for local businesses – which, much like the publications they advertise in, operate on the thinnest of margins.
Those who are spending, he says, opt for digital and social media. And, he says, that matches with consumer behaviour right now. "People are looking for updates on what's going on in real-time," he says. "The community of small businesses are trying to do what they can to address those concerns."
Small businesses are turning to digital and social to be a part of content that keeps people informed — but they're not even necessarily doing that through paid media. In fact, he says, as small- and mid-size clients pull back on their paid media budgets, his agency has spent an increasing amount of their time counselling clients on things beyond paid media during the COVID-19 crisis.
"We're looking at potential tactical things besides paid that might help them be proactive," says Braunston. "Things like waiving shipping charges or providing discounts, or even just things like website management and social channels." That's good news for agencies as they look to serve clients during this challenging time.
For Cox, and the many members of News Media Canada, he says it's hard to see the light at the end of the tunnel. "One thing we're trying to impress upon the governments at all levels is the importance of news media at this time. In some countries, like Italy, news media had been declared necessary services. We take the same position here."
Cox estimates that conversations with the federal government about the impact on local media will be ongoing for some time. And, he emphasizes, even as brands look for alternative strategies and publications start to feel the pinch, they're forging ahead. "Our trucks haven't stopped delivering papers, and we've not stopped reporting on things."