How plans could shift depending on the IOC's Tokyo decision
The news came Sunday evening and companies like Kinetic are already in talks with clients about shifting spend to next year.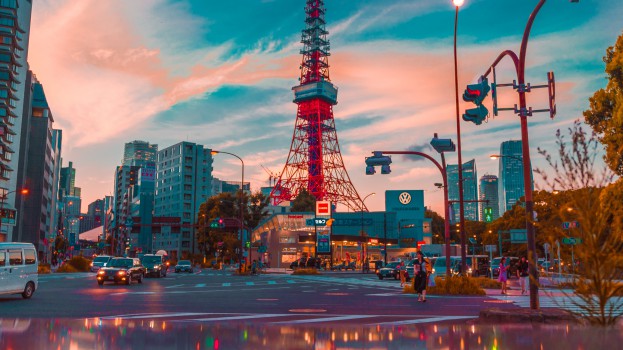 On Sunday night, the Canadian Olympic Committee (COC) took a stand.
Since the outbreak of COVID-19 and the ensuing pandemic became global news in February, the status of the 2020 Summer Olympic Games in Tokyo has been the top question on everyone's minds. As of March 23, there is no definite word on the status of the Games. But Canada has officially said "no" to attending in the summer of 2020.
In its statement, the COC urgently called on the International Olympic Committee to postpone the Games for one year. The primary concern for the COC cited was not necessarily travel or transmission — the Olympics are not set to take place until July 24 — but the safety of their athletes and support staff as it relates to training and trial events.
Canada was the first country to pull out of the Olympics as they are currently scheduled; shortly thereafter, Australia issued a statement saying that it would prepare its athletes for a 2021 Games scenario, but not 2020. The IOC has publicly stated it is considering postponement, and early Monday morning, Japanese prime minister Shinzo Abe stated that if it would be too difficult to hold the Olympics "in a complete way, a decision of postponement would be unavoidable." Abe called on the IOC to make a swift decision.
This also leaves advertising plans up in the air.
MiC reached out to the CBC, Canada's official Olympic broadcaster, for comment. The CBC acknowledged receipt of MiC's request and said it was working on a statement, but that it would not be ready by press time.
Independent, OOH-focused agency Kinetic had also struck an Olympic deal of its own earlier this year. In February, Kinetic partnered with Japan-based vendor Live Board (a joint venture between Dentsu and OOH ad exchange company NTT Docomo). The partnership gave Kinetic direct access to all of Live Board's digital inventory in Tokyo, allowing Canadian advertisers to purchase ads through Kinetic's DSP.
As of March 23, Kinetic had five clients — which it cannot name for confidentiality reasons — committed to large advertising programs.
Kevin McDonald, Kinetic CEO, tells MiC he already spoke with four of the five brands following the COC's late-night announcement on Sunday. "The message from them has been pretty clear that if the Olympics continue to go ahead — and it sounds like they probably won't — those four would just have to cancel, because their message was about supporting Canadian athletes."
Following the news closely, McDonald says he's doubtful that the Olympics will go on as scheduled now that two large countries have declined to participate for 2020. But if the plan is on for 2021, he says, so is the ad spend. "Of those four clients, they've all said they're good to shift their spend [to a 2021 activation]," he says.
Not only are the brands still committed to the partnership program with Live Board, which will potentially move forward to next year, he says, but it also allows time for those clients to bolster planning activity. "If [the IOC] hits pause and does everything 12 months from now, ironically, it would be a better story for us," he says. "It gives us that much more time to sell, and it gives Live Board a chance to build up inventory."
Update:
CBC/Radio-Canada Media Solutions has issued a note to Olympic partners signed by GM and CRO Donald Lizotte and director of sales and marketing for sports and Olympics Joe Gottfried. The note stated that CBC is committed to delivering coverage of the Games "whenever they occur."
"Like every organization around the world, we are constantly monitoring the daily developments that emerge with COVID-19," the note read. "Whatever decision the IOC takes regarding these Games, CBC/Radio-Canada is committed to ensuring that our employees are working in a safe and healthy environment… We know these are unprecedented times, and we will be flexible in our delivery of the agreed upon assets, based on the scenario of how and when the Games are presented."