How the country's Olympic broadcaster dealt with every minute-by-minute change
Chris Wilson addresses the CBC's relief, and the new challenges it's tackling with the reality of a 2021 Summer Olympics.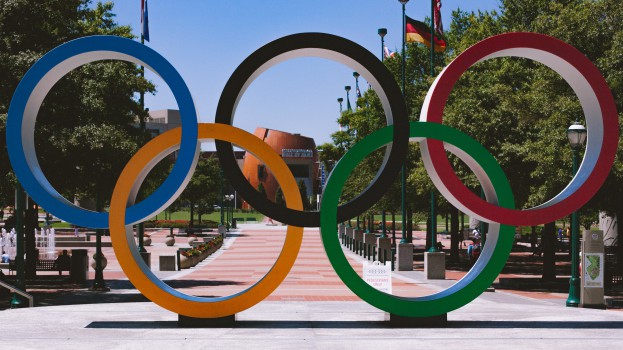 The 2020 Summer Olympic Games will not go ahead as-is.
In a matter of days, the International Olympic Committee (IOC) went from staying firm on its four-week deadline to make a decision, to mulling the possibility of postponement, to finally issuing a joint statement with the Tokyo 2020 organizing committee confirming that the Games would not go forward this year. The biggest change during those days was the Canadian Olympic Committee's decision to not send its athletes, followed shortly by a similar statement from Australia.
The joint statement indicates the Games will move to a date "beyond 2020 but not later than summer 2021."
For Chris Wilson, it's been a chaotic few weeks.
Wilson is the executive director of CBC Sports and Olympics. As information changed by the minute, Wilson's job came to resemble a war room — one scattered across numerous homes, since he and his whole team are working remotely.
Even when he spoke to MiC initially on Monday evening, after reports emerged that veteran IOC member Dick Pound had stated that the Games would likely be postponed, Wilson had to speak under the assumption that business – and broadcasting – would go ahead as usual, even without Canada's participation in the Games.
"There's no question that we would prefer to be covering Olympics with Canadian teams participating," he told MiC. But alas, as the country's official Olympic broadcaster, the CBC is contractually obligated to cover the Games under all circumstances, including whether or not Canada participates. "We're hoping that it doesn't come to that."
Now, in a follow-up interview after the IOC's official statement, Wilson admitted he was personally relieved on numerous fronts.
"In general, we're happy to have a little less ambiguity as to what may be happening. Now everyone can focus on what they should be focusing on right now, which is not worrying about training [athletes], allowing the health system to do what it needs to do."
While Wilson says the next step is to go forward with planning, there is still uncertainty around the details of the Games.
"There's still a lot of questions around the dates, which will have a big effect on planning," he says, adding that the various sports organizations will also have a lot to work out. "Is everybody who is already qualified be qualified for next year? Will they decide to honour those qualifications? When will they start to think about rescheduling?"
But for CBC, the biggest logistical challenge is the new reality that it will broadcast two Olympic Games productions within the same 12 months.
"We've never done that in the modern era, with the size of the games that they are now. We're looking at, potentially, as little as eight months after the summer Games, having a winter Games, which adds a lot of complexity."
For partners, Wilson says CBC Sports' sales and marketing team is currently working with clients on the next steps with their own planning around the Games. In a statement emailed to MiC, CBC Media Solutions GM and CRO Donald Lizotte said the majority of CBC's partners are long-term IOC/COC sponsors, all of whom CBC believes will continue to support the Games in 2021. "We will work with each partner individually to ensure we deliver an incredible Games to Canadians, and provide our partners with the best opportunity to integrate within this special environment," he said.
One of the biggest factors in the postponement hasn't necessarily been the safety of travel — it is possible that the COVID-19 pandemic will be on the downward trend by the end of July — but on the safety of training and trials. Wilson says that "most, if not all" of the CBC's live sports events coverage have been cancelled or postponed, grinding its Road to the Olympic Games linear and digital programming to a halt. "We've had to come up with different ways of filling our broadcast time and coming up with new angles for our digital content, both written and video. It's not easy, for sure."
Reruns have been one of the most reliable strategies — not just for the CBC but also for other sports broadcasters. In the CBC's case, it has aired reprisals of previous Olympic events such as the 2018 figure skating competitions from PyeongChang. "I think it at least served a very useful purpose for the audience of people who love the Olympics or who enjoy figure skating."
And now, says Wilson, there's a big programming gap to fill this summer. CBC's sports strategy over the last five years has, for the most part, excluded professional leagues (with the exception of a sub-licensing deal that allows it to broadcast Hockey Night in Canada on Saturdays). And virtually all of the high-performance, amateur sports that the CBC has broadcasting rights to have put their activities on pause for the time being.
"It'll require a big, corporate-wide lift by a lot of different people to figure out the best mix of content [for the summer]," says Wilson. "It's definitely too early to tell, but it's clear that it won't just fall on sports."