After the crisis: What happens when the paywalls go back up?
Are news services that make crucial stories free building loyalty, or are they re-setting consumer expectations?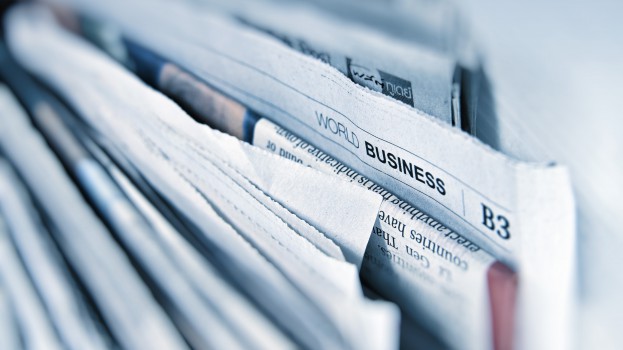 Consumers are watching more TV and reading more news online as a result of self-quarantining and the COVID-19 pandemic. China and Italy have reported increases in TV viewing and WARC Data has found similar findings in the U.S. and U.K. Two-thirds of Americans and one-half of Brits have changed their media consumption habits; 38% are reading more news online and 36% are watching more linear TV content than online TV content. And here in Canada, The Globe and Mail, one of the many national papers that knocked down its paywall on most of its COVID-19 coverage, is reporting record digital numbers.
The Globe, the Star and other big dailies aren't the only media brands giving what was one a paid product away for free. Specialty Channels CP-24 and CBC News Network are now freely distributed to all Canadians, as are some of Stingray's audio channels. These tactics are part of an aim to keep audiences informed, and in some cases build brand loyalty.
But what happens after the crisis is over? On one hand, The Globe's success indicates that Canadians are leaning into homegrown news and recognizing the value of made-in-Canada journalism. But what happens when the crisis is over, when the paywalls go back up?
Independent strategic consultant Jason Chaney says the decision to remove paywalls for now is "both necessary and helpful."
But once this is over, he says, he's unsure if that'll prompt readers to break open their wallets. "I do not think that post-COVID-19 consumer behaviours or attitudes towards paywalled news will dramatically change. In fact, the situation may become more difficult for news organizations with paywalls."
He thinks news sites have set a precedent and there will be the expectation that paywalls will drop when the next crisis comes along, whatever that may be. Consumers will return to other sources during regular news cycles however, should another crisis arise, they know that the sources that they relied on during the pandemic will drop their walls in a similar fashion.
In addition, Chaney says, the economic impact of this effective shutdown on everyday Canadians will make discretionary purchases challenging at best, which will also negatively impact paid sign-ups post-COVID-19.
But veteran advertising, marketing and tech consultant Shelly Palmer says this might prompt more change for the industry than consumers.
"If I had to guess, I would think this is one of those extraordinary moments in time where external forces change an industry," he tells MiC.
He says this crisis has really been an opportunity for media businesses to step up.
"If anything at all, there will be new organizations emerging, maybe from the old organizations. I think we're going to see the entire media business reshaped. Anyone who isn't pressing forward, exploring new stuff, with a finger on the pulse, is going to be left behind. I think that's the big lesson here."
And veteran media consultant Tony Chapman says that from the point of view of media companies, they want to make old media new again. "When they reinforce that they were there for you during the crisis, that has a lot of value as a news source. The question is, are they trusted news sources? Have they lost trust somewhere along the line? If I was running a media company right now, I'd be rethinking my partisanship and my biases and see how I could become the most trusted news source in Canada."
But building trust (and audiences) during the crisis and maintaining it after — as well as monetizing it — are two different things.
Chaney isn't sure traffic will remain after the crisis situation clears, so consumers may not convert to being subscribers. "I think there are two areas for opportunity: Charging more for brand association and finding a way to break into the entertainment space and create entertaining educational content for distribution on streaming sites. The CRTC will push for more Canadian content on these sites and they can be the beneficiaries."
Additionally, as streaming content goes up, but households face the possibility of financial troubles, this could present new options for streamers. Chaney doesn't necessarily think most Canadians will pull out of all their subscriptions, but says there is potential for some sites to move toward ad-supported tiers as audience needs change.
"The audience base is finite and their willingness to accept fee increases will diminish with each raise. I also think that they will be the next to discover great and effective advertising opportunities and will push a new era of creativity on agencies, marketers and brands."