As media layoffs continue, Canadian government appoints new board
News Media Canada's CEO says the Federal Government's new advisory board is long overdue, but it's not enough for struggling media companies.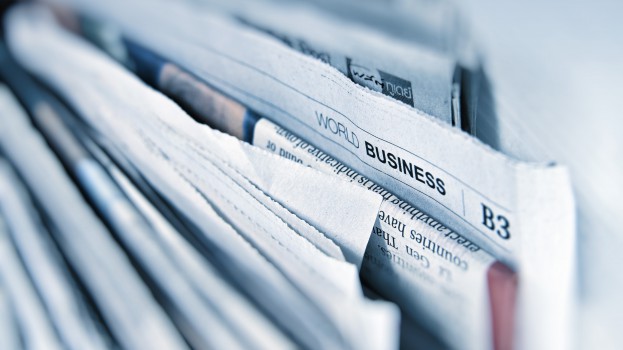 Just as industry advocates warned a week ago, media jobs have begun to be affected by the COVID-19 pandemic.
With much of their local advertising revenue decimated, temporary layoffs have begun at numerous Canadian outlets. Atlantic Canadian newspaper company SaltWire Network announced that it had to temporarily lay off close to 40% of its staff and was reducing the hours of others.
Some reporters from Victoria-headquartered newspaper chain Black Press have reported being laid off on social media (MiC has confirmed with CWA Canada, the union representing two of Black Press's papers, that five out of 23 employees from the Red Deer Advocate have been let go). And, several employees of The Georgia Straight have also reported being subject to temporary layoffs on social media. Only three days prior, Brian Kalish, CEO of parent company Media Central, told MiC the company's publications were determined to "lean into other categories where advertising is still buoyant, and into the digital side of the market where the opportunities are greatest" and weather the "socio-economic forest fire" of the crisis. Representatives for Media Central would not offer any spokespeople for comment to MiC.
Amidst all the bad news, the Government of Canada issued a notice on March 25 on what it was doing to help the media and publishing industries. "The media is an indispensable communications link between different levels of government and the public," the release, sent from the office of Minister of Canadian Heritage Steven Guilbeault, read. "The Government of Canada is taking action to support our publishing and news sectors during the COVID-19 pandemic. These efforts will help ensure Canadians can continue to get reliable news and information related to COVID-19."
The government has put in place an independent advisory board on eligibility for journalism tax measures. The board consists of chair Colette Brin (Ryerson University School of Journalism), co-chair Kim Kierans (University of King's College School of Journalism), Margo Goodhand (editor, Winnipeg Free Press), Pierre-Paul Noreau (president and editor-in-chief of Le droit) and Karim H. Karim (Carleton University School of Journalism).
The role of the board is to make recommendations to the CRA on whether a journalism organization meets certain criteria to receive the Qualified Canadian Journalism Organization designation. That designation is one of the prerequisites organizations must meet in order to take advantage of the new tax measures the government introduced last year.
Bob Cox, chair of News Media Canada, says this is not a significant move. "Nothing has changed," he tells MiC. "Nothing new was announced in terms of support. It's a huge disappointment."
The amount and roll-out of support, as well as the criteria for who is eligible, has not outright changed under the new announcement; Cox says the presence of a new advisory council or board is, if anything, long overdue. "This panel should have been announced six months ago," says Cox.
In an earlier interview with MiC, Cox noted that the money pledged in 2019 still has not yet been applied to the news companies. "The money hasn't actually been paid out yet," he explained. "Most newspaper companies have this notation that denotes that we are owed that money, however we haven't collected it yet."
While News Media Canada hasn't made a formal request to the government for assistance yet, Cox says it has been urging the Federal government to speed up delivery on "what we have been promised."