Federal government steps in for broadcasters
As the industry faces an overall decline in ad revenue and complications related to production, a new measure will represent $30 million in savings across 107 broadcasters.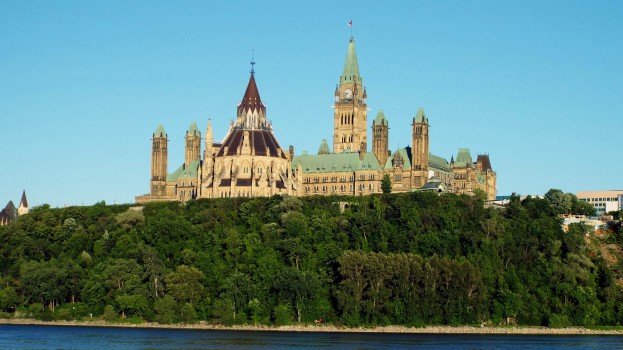 As the country's broadcasters navigate uncharted waters, the Government of Canada and the CRTC is looking to offer them some financial relief.
For the 2020-21 fiscal year, the CRTC will not issue letters requesting payment for Part I license fees by broadcasters. In order to support and maintain operations at the CRTC, the government will transfer necessary funds to the commission throughout the period. According to the CRTC, this initiative will free up more than $30 million in cash across the 107 broadcasters expected to pay licensing fees next year.
The initiative comes at a time when Canadians are increasingly tuning into radio and television. However, broadcasters are facing numerous challenges related to the pandemic, including operational hurdles with many employees having to work from home, and declines in advertising revenue due to the more widespread economic effects.
Heritage minister Steven Guilbeault said in a statement that the government is continuing to monitor the impacts of COVID-19 on all sectors. And while it's working on other measures to support the broadcasting industries, Guilbeault said that this decision in particular "is one we could make quickly."
Even beyond the current period of widespread isolation affecting ad spend, the broadcasting sector has run into several issues with programming, from the cancellation of most live sports to halts in production on upcoming series. The status of the June Upfronts and whether or not live events will occur is still largely undecided (save for Rogers Media, which has already confirmed that it would once again forego a traditional, in-person event). Some fall and midseason series shooting in Canada and the U.S. alike have had production suspended prematurely. Many productions were close to being finished, such as Grey's Anatomy, which will end its next season four episodes earlier than scheduled rather than return to shooting.
Corus Entertainment will be the first of the big Canadian broadcasters to release quarterly results since the start of the pandemic, with results to be announced tomorrow. However, Corus' upcoming Q2 release will only cover the period ending in February, two weeks before the most significant actions were taken by different levels of government (including the closure of businesses).