Navigating the tricky world of online media trust
With digital media now playing an increased role in keeping people connected, GroupM dives into opinions and concerns around privacy and technology.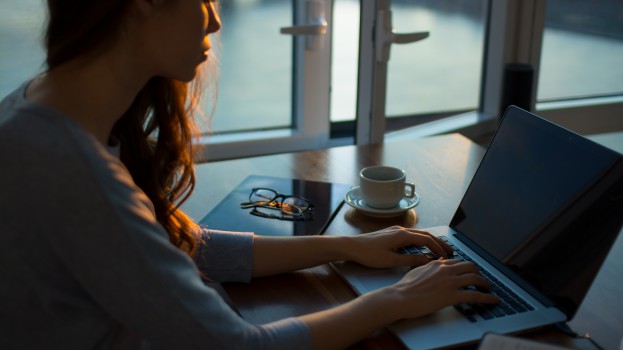 It's a simple equation: more trust equals more value, argues GroupM.
But even during normal, uninterrupted times, the number of platforms and the concerns around privacy and data have made trust in the age of digital media complicated. A new report by GroupM surveyed close to 14,000 participants in countries including Canada in order to get a read on how consumers relate to current-day marketing technology. In its own words, the initiative seeks to "envision the future and discover implications for the disruptors [and] the disrupted."
Currently, almost all industries are disrupted as a result of COVID-19. In the report's prologue, GroupM acknowledges that the biggest changes resulting from COVID-19, including widespread physical distancing and a shift to working from home, which occurred shortly after the completion of the report. While GroupM has stated it will revisit these topics under new circumstances in the future, the report's prologue noted that the global conditions have only made the report's findings more relevant.
"When building trust through platforms, brands will need to determine what, if any, COVID-19 content that are comfortable appearing adjacent to. This is not an easy task given the breadth and depth of reporting on the topic," the prologue stated. Misinformation and "fake news" will be a concern, it cautioned. Just this week, GroupM's Mindshare found that Canadians may already be experiencing an overload of news, and brands are beginning to actively seek out "good news" to activate against.
The report also stated that it is highly possible that the outbreak will not only accelerate consumers' awareness of data privacy, but also lead to increased scrutiny of direct communication between brands and consumers.
Most of the outcomes of the report hinge on consumers' relationship with technology, says GroupM. On average, 60% of people around the globe believe technology makes their lives better. Slightly fewer Canadians feel the same way, with 53% of respondents in this market believing technology has enhanced their lives.
Even for those who do have favourable opinions toward technology, attitudes toward digital advertising differs. For all of the digital advertising touchpoints covered in the survey, less than a quarter of respondents for any one touchpoint indicated that it gave them a positive impression. For example, recommendations from influencers resulted in 20% positivity. Social network ads saw 24% with a positive response. Video platform ads had 17% positivity, and in-game ads had only 13% positivity.
Fake news on social media is the top digital-related concern for respondents, with 53% of people saying this impacts their trust in digital media. While overall data privacy is not a prominent concern, children's data privacy in particular is a concern to 46% of people.
For data overall, only 17% report being "very concerned" about data privacy, while the biggest cohort of respondents (24%) aren't sure or have no opinion about data privacy. However, when questions got more specific, GroupM found that people are still taking action when it comes to data and privacy, even if they haven't fully articulated their opinions on it.
Despite a number of people being unaware or having no opinion on data privacy, knowing that brands use personal data still strikes a nerve with some people. Globally, 61% of people say they're less likely to buy a product from a brand if they know the company is using their personal data (Canada falls right on the average at 61%; New Zealand is the most skeptical at 75% and Indonesia is the least at 38%).
In particular, consumers balk at the idea of their data being used to deliver personalized ads (41% say they would look more negatively at a brand if they did such a thing). Additionally, 31% say they would look at a brand less favourably if they used data to recommend personalized content. More than half (56%) of people say they want more control over their personal data; 44% say they have changed their personal data and privacy settings in the last year; while 41% say they delete their cookies or browsing history more frequently; and 30% say they pay more attention to companies' data policies.
Brand safety remains a concern for consumers; 64% say they would have a negative opinion about a brand if it appeared next to inappropriate content. While agencies and brands have made various efforts over the years to be more vigilant about brand safety, consumers by and large believe the platforms bear the most responsibility. Three-quarters of respondents say it is a platform's duty to stop inappropriate content from appearing.