With big events out, where does that leave sponsorship strategies?
From Pride, festivals and sports, there's suddenly less on the table for activation. Two sponsorship experts share why they see the glass as half-full.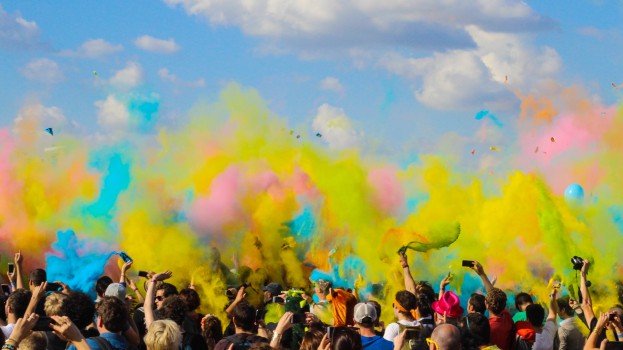 The first domino fell with the suspension of the NBA and NHL seasons. Next were a plethora of major and minor sports leagues, followed eventually by the Tokyo 2020 Summer Olympic Games. Now, Toronto has suspended all event permits up to June 30, including events that attract national advertisers such as Toronto's Pride week.
Many brands lean on sponsorship as the main ingredient of their summer advertising plans so, at a time when brands are being urged to build brand loyalty, what do they do now?
Mike Beckerman, president and CEO of MKTG Canada, says that in the absence of an event, the business does not go away. There is still an audience that shares the brand's passions and values.
There are content and channel ideas for building those relationships and connecting with that audience in the absence of events. "Sponsorship is so much more than negotiating the property. It is ensuring the brand is paying fair market value, that the property connects with its audience, and that the brand is activating and thinking beyond a single tentpole event but instead is building a relationship over the year."
Beckerman suggests creating compelling content that provides value, is authentic and audience centric rather than brand-centric.
"I am not just a Raptors fan when the Raptors are playing, I am a Raptors fan all year around. Sponsors have a great opportunity to fortify authentic relationships with their audience that are not just event led. It is one of the reasons you see a progressive sponsor like [MKTG client] Tangerine market the Raptors all year round. I think challenging brands to activate their sponsorships outside the physical event is one of the most exciting areas of marketing. And, one of the most rewarding for brands."
Jim Kozak, VP and head of Mediacom Sport and Entertainment Canada, has some innovative ideas for keeping brands connected to an event or sport, particularly from a broader, North American or global standpoint.
"Another opportunity… would be trying to get in on the emerging space of e-sports. A brand once again needs to understand the space well and remember that it needs to play a role for that community, otherwise it runs the chance of being rejected or pounced on from a negative perspective."
He says that in the COVID-19 environment, it seems as though traditional sports leagues are looking for digital solutions they can now bring to linear TV to give fans something to enjoy while also keeping their brand or sport top of mind.  "If they can do that, they won't only retain their avid and loyal fans, but will also perhaps attract new fans to their sport or property because of the role they played during this time. NASCAR has done a nice job thus far with this approach by having 'real' NASCAR team drivers take part in e-sport races. It will be interesting to see how the NBA and other properties gravitate to this medium in the coming weeks"
This is absolutely the right time to be looking at your sponsorship strategy, says Kozak, and in fact, he says there is no better time to do this. "We have a pause in all the action, so why wouldn't brands who are unsure or wondering if their strategy is sound or not to take this time to stop, take a breath and work internally or with their sponsorship agency to look at their overall business objectives to see if they are being delivered on by their sponsorship investments?"