How iHeartRadio is tuning into a new strategy
Between celebrity storytime and curated positivity playlists, Rob Farina says it's accelerated the brand's ability to grow its footprint.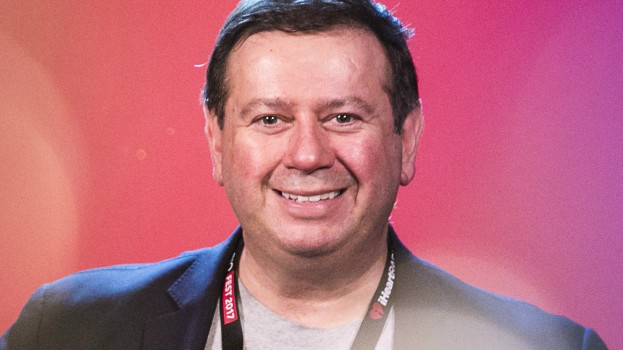 From coast to coast, the country's various media companies are having to re-direct resources and remodel content strategies on the fly in response to COVID-19. For many, that means altering or removing paywalls around COVID coverage, or replacing entertainment programming for prolonged news coverage.
Bell Media's iHeartRadio audio network, however, is pivoting largely to offer listeners an alternative.
"There's a lot of pivoting of our content plans, which is based on this new reality that consumers are living through," Rob Farina, head of content, strategy and iHeartRadio for Bell Media.
While iHeart's core product is manifested online – it's the main platform used to digitally distribute Bell Media's radio stations, and also offers music and radio curation services and hosts a network of podcasts – the iHeart brand is also known for hosting live events, many of which have been put on hold or cancelled all together.
Farina knows cancellation is in the best interest of everyone, but says finding an alternative is key, not just for business, but for keeping people united. "Music is such a powerful vehicle for healing and community, so we wanted a way to bring music to our listeners and continue the relationship that we have long tried to foster between audiences and artists, plus do something positive for the community."
Its first step was to create the iHeart Living Room Sessions, which aired on Bell Media specialty network Much last week and then re-aired on CTV over the weekend (the intimate concert series led to a $445,000 fundraising effort for the Canadian Red Cross).
And, in addition to the Living Room Sessions, last week iHeart partnered with Scholastic Canada to introduce the iHeart Storytime program, featuring artists such as Walk off the Earth, Sam Roberts and the Barenaked Ladies' Tyler Stewart reading children's bedtime stories.
It's also launched the iHeartRadio Family hub, a new section on its digital platforms, consisting of a curated group of music channels, playlists and shows to keep children and parents entertained. And, it's created a new digital station, Lift, which consists of curated positivity playlists dedicated to people on the frontlines and seeking some uplifting content during the crisis.
While Farina says iHeart has also ramped up its news and information content with a daily COVID-19 information content, it's also keeping the broader need for content that is positive or just plain distracting in mind. "Knowing full well that moms and dads are lost likely working in their homes right now, kids aren't in school, parents are looking for ways to keep everyone occupied… we're using our brands to deliver relevant services for them."
Like many traditional media in Canada, audio has seen audiences surge as social habits change; not all stations have been able to effectively monetize those audiences among pulled spend, but some stations are seeing boosts from high-spend campaigns from provincial governments and D2C advertisers like Peloton.
Farina says this period is proving that there's a continued relevance in radio. "The feedback that we're getting from the community… it's really put some wind in our sails, which is fuelling the adrenaline to keep everything running. It's really supercharged our talent in terms of their content output on digital. We're now doing a lot more video and a lot more supplemental content, a lot more on-demand, which is really in line with how the strategy was starting to overflow with iHeart."
Farina says in some ways, it's helped iHeart grow its footprint on digital, with many of the properties, stations or podcasts creating new video or social content that they otherwise wouldn't have.
And when audio surges, says Farina, radio surges.
"I see radio coming out of this pandemic stronger as a business."