ICYMI: Global News expands on Amazon, CBC and Hot Docs pair
Plus, Disney+ celebrates a milestone.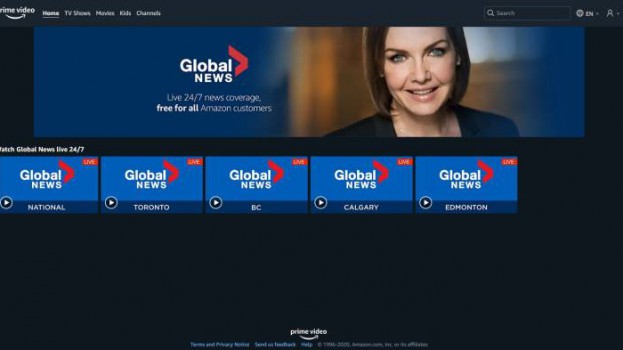 Global News adds free digital stream
As media companies aim to satiate Canadians' need for news, Corus Entertainment has created a new offering through Amazon Prime Video to expand availability of Global News. Now, Canadians can access live, 24/7 national and regional news coverage from Corus' flagship news program through Amazon Prime Video, whether or not they are Amazon Prime members. Users require Amazon accounts to access the feeds, which include Global News National, Toronto, BC, Calgary and Edmonton. The digital stream is available through desktop, mobile and connected TV devices.
CBC lends Hot Docs a hand
After Toronto's Hot Docs had to postpone the in-person component of its annual festival due to the spread of COVID-19, it paired with CBC to create a new dimension to the festival. Hot Docs At Home on CBC will premiere April 16 and air every Thursday night on CBC and on CBC Gem until May 10. As part of the partnership, CBC will also live-stream Q&A sessions with filmmakers on CBC Docs. The full schedule of films and programming will be announced April 14.
Disney+ subscribers have doubled in two months
On April 8, Disney confirmed that its new streaming service, Disney+, had officially reached 50 million paying subscribers after less than five months on the market. Disney+ is currently available in 17 countries including Canada, the U.S. and the U.K. Disney did not break down the geography of subscribers. However, this total means Disney+ has almost doubled its subscriber count in two months; in February, the service boasted 28.6 million subscribers. Many studies have shown that people in Canada and elsewhere have turned to SVOD content for comfort and entertainment during increased lockdown measures.