Letter to the editor: As leaders, let's stay positive and weather the storm together
Amidst a period of grave uncertainty, CMDC president Shannon Lewis offers a message of resilience to the next generation of the media industry.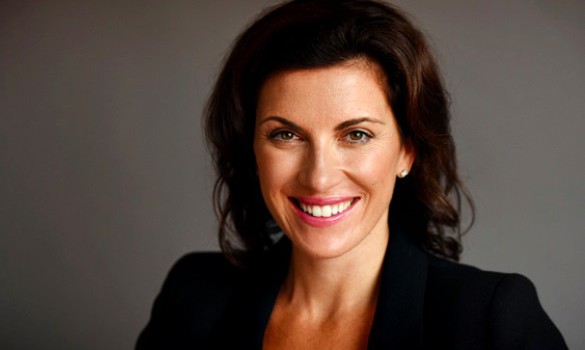 By: Shannon Lewis
Many of us entered 2020 with grand ambition, purpose and momentum. Thirteen weeks later our lives changed forever. COVID-19 pandemic has brought immense change to society and forced everyone to refocus. Every business and industry has been affected, and advertising is of course no different.
We've all seen the recent doom and gloom headlines that an expected recession will devastate our industry and leave lasting damage on advertising and media firms large and small. I'm writing today to offer a different view – one of hope and optimism, and a path forward in which our industry is a big part of the solution. While we can't be certain of when the public health crisis will subside, we must stay focused on the things we can control and can do together, to weather this storm and prepare for the economic rebound to follow.
For more than half of our industry, this is the first significant business downturn they have faced. Many more, including myself, made it through the 2008 economic crisis and lived to tell the tale. Many more were there for the recession of 1987. As an industry, we have always been optimistic, strategic, and committed to rigor and agility. We need those traits more than ever today. We are at our best when we remain focused on the solutions which we can provide rather than the negative circumstances outside of our control.
Yes, the news headlines we're seeing this week are unsettling, but here are a few more facts to consider:
Consumption of media has hit new record highs and advertising investments will move over time to mirror this consumption. While ad spending is down in the short term, this also creates opportunities to get more value for investments in marketing/advertising, and we are leaders in making this happen with our clients. The immediate shift to remote work has been a massive experiment on our media industry, and from all reports, it is working, with innovative media leaders supporting a culture of connectivity. That alone is a headline worth celebrating.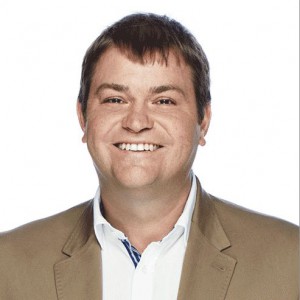 As GroupM CEO and CMDC board chair Stuart Garvie recently said, "We are in an unprecedented and uncertain climate, but as leaders and across our industry, we must learn from the past to inform our future. Right now, it is our responsibility is to use our marketing experience and media expertise to guide client's activities in a way that contributes to the greater good. Across the industry, we are managing and adjusting their communications and investments to ensure that they maintain their business operations through this crisis, as critical components of the Canadian economy. At the same time, we are actively working with clients on their longer-term brand positioning activities for when the COVID crisis passes. Until then, our services have never been more important as we operate as communication vehicles to get important messages and supplies to the people who need them."
Let's look to the not-so-distant future with optimism as well. When retail stores open up again and are sitting on months of unsold inventory, they will turn to us to sell their products. When concerts and sporting events return, their promoters will look to advertisers to get people back in the building. When Canadians are worried about their jobs and their well-being, they want to hear positive stories from Canadian brands about a return to good times and a brighter future, and we will be the ones to tell those stories. We can help our clients and at the same time give the public hope – let's make that our message going forward.
We all know the old saying, "When times are good you should advertise. When times are bad you must advertise." It rings truer than ever today. While we are still weeks or months from a return to business as usual, we know – and the data from past recessions shows – that brands that increase advertising during a downturn can improve market share and their returns on their marketing spend. Signaling confidence to consumers this way improves brand image in a way few other things can. On the other hand, "going dark" when times are tough signals retreat and can damage a brand long after the return to a stable economy.
We're also in a period of economic transition. While Amazon's sales increased 28% during the 2008/2009 financial crisis because they kept advertising, they're hiring tens of thousands of people globally during this crisis. This pandemic has sped up the process of creative disruption in the economy, so rather than focus on the negatives and the firms facing tough challenges, we must look to the future success stories and the companies that thrive because they were born in the fire of tough times like today. Let's find the next Amazon and tell their story. For instance, many of the major telecom companies are waving their data caps. Netflix has added social features to streaming to make us feel closer to others during social distancing. Retailers are adapting business models with value added services, free shipping and increases in staffing and wages at Loblaws, Walmart and Sobeys. Labatts is shifting production lines to produce sanitizer for front line workers.
While the public health aspects of this pandemic are unprecedented, the economic challenges we currently face are not. We have been through events like this before and have come out stronger because we used our creativity, humanity, and ingenuity to thrive in challenging times. We can't control the global spread of COVID-19 ourselves, but we can control the facts that we use and the stories which we tell to the broader public. We will get through this by uniting as an industry behind messages of optimism and confidence in a brighter future.
Sincerely,
Shannon Lewis
Shannon Lewis is president of the CMDC