What will drive a return to society?
Throughout the pandemic, media companies have urged brands to continue advertising. But are the same KPIs still on the table?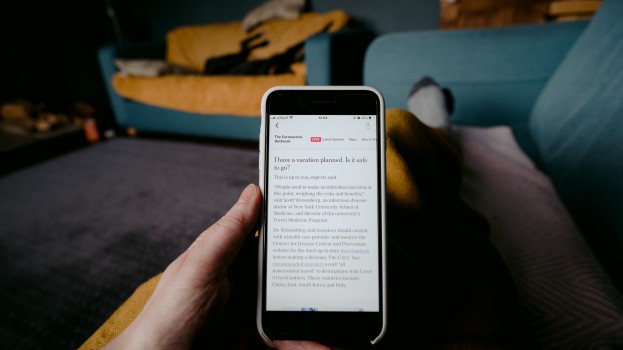 The month of March saw Mary Brown completely pivot what was meant to be a launch campaign. Faced with the worsening COVID-19 pandemic, the new Canadian QSR pulled its spicy chicken launch campaign from broadcast and sports programming and funnel it into an initiative to sponsor a paywall removal from Postmedia's sites.
The brand not only pivoted strategies, but also its goals. Suddenly, says VP of marketing Jeff Barlow, it wasn't about ROI, a career first for him.
"It's a Canadian company helping Canadians. I don't have any measurement for that," he told MiC at the time. "For the paid portion, that measurement would just be making sure people know we're open."
Although the new circumstances prompted by COVID-19 have introduced new behaviours that could potentially be capitalized on – like a drive to e-commerce and an increased consumption in e-sports – brands are also grappling with the reality that Canadians are less on foot, not visiting physical stores whatsoever and, for many, facing economic stress that will make discretionary purchases difficult. Even as experts around the globe urge brands to invest in media to drive brand equity, for many, the concern is that the return on investment just won't be the same.
But some in the media industry say there's a different return to worry about: the return to society.
Wes Wolch, chief strategy officer at Cossette Media, tells MiC one needs to look at Canadian news consumption to understand that the equations are different now.
"We've seen Canadians turning to trusted news sources, both nationally and locally, to guide them through the pandemic," he says. "Seeing this behaviour should act as a reminder to both society, and our industry, how important these platforms are."
The news, he says, is one of the most important ways to keep society going.
That also means re-examining blacklisting and whitelisting policies. For more than a month now, media companies have warned against programmatic advertisers who have blacklisted terms like "COVID-19″ and "coronavirus," stating that this could hurt the revenues of Canadian publishers, especially when most of their coverage is focused on the virus.
Wolch says Cossette Media has chosen to support advertising against the terms, with the support of its clients. "We understand that we have a larger responsibility to the public with our media spend."
Wolch has long advocated for more Canadian brands to support their homegrown publishers – his views on the subject have been well-documented since before the pandemic – but he says the current situation is exacerbating the need for brands to invest in Canadian media. "More than ever, we must carefully consider the impact on Canadian media platforms we have with our buys, and ensure that we are protecting Canadian news platforms – so they can continue supporting Canadians, especially in times of crisis."
Two weeks ago, Torstar CEO John Boynton issued a plea on LinkedIn asking brands to treat news media differently than other media when making investments. This prompted some in the industry to debate whether or not this was a reasonable ask, and whether or not it ignored reality for some brands that simply don't see a return from news investment.
Scott Stewart, president at VMC Media, says it's not about obligation. "I see it as having the intelligence and the foresight to see that the alternative of losing local news is particularly daunting for all Canadians, wherever they live."
Without subsidization, Stewart says, "there is absolutely no way that news media can survive, and we need more than one nationally subsidized voice in the country right now to properly represent all viewpoints, political or otherwise."
Stewart adds that leaning on what has always worked – and what hasn't – is up for evaluation. "We've seen a substantial shift at a rapid rate in how quickly consumers have modified their media behaviours," says Stewart. "Brands who are currently advertising need to ask themselves: do my plans still hold up?"
Through that lens, he says, it's possible to take a strategic approach and redirect investment to more engaged channels, like news media.
"Brands who really care about their consumers… after years of creating advertising strategies designed to make people love your brand, they should now be pivoting to provide some of that love back to their customers, and braving the current of what's actually going on in the world to demonstrate that."