How Postmedia is lending a hand to local advertisers
SVP Adrian Faull shares details behind the company's new business directory program and how the local sales relationship differs from a national level.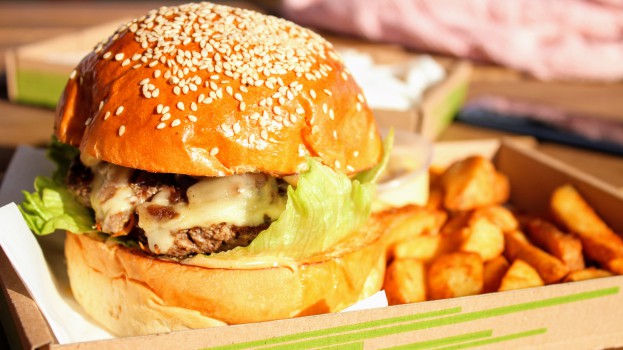 "We should have been having these discussions all along," Adrian Faull tells MiC.
The SVP of local sales for Postmedia says media sales at a local level have always been different from a national level. Account managers often serve as consultants and guides for local clients that often don't have agency partners and, in many cases, need an outside perspective to navigate changing economic situations. But, he says, the current COVID-19 pandemic has kicked things into high gear.
That's part of why 10 Postmedia newspapers have launched new free online business directories to help bridge connections between consumers and local businesses that have had to adapt to new considerations with their advertising budgets. The directories will provide information including local services, hours, pickup and delivery options.
Faull tells MiC that for local businesses, they're having to change operations very quickly, and they've often relied on their media company partners to help them do it. "With the speed that everything is happening… a lot of these businesses had previously been thinking about e-commerce, but hadn't transformed fully. So now a lot of what we're doing with sales teams is continuing the dialogue, helping them adapt their business."
He says it's not uncommon for sales teams, especially in mid-market areas or those managing accounts for SMEs, to serve more as partners and focus on initiatives beyond ad placements. "You have to ask the questions like: What's the intended business outcome? How do we put together a customized program? So when something like this happens, we take on an even more important role."
The business directory idea came from Postmedia's local marketing team, with sales teams jumping on board soon after. The directories are operating in markets like Windsor, London, Ottawa, Saskatoon, as well as more metropolitan areas like Toronto and Vancouver. Basic listings are free for advertisers and for readers to access, with the goal being to build brand equity and help ensure the long-term survival of Postmedia's advertising base.
It's designed to appeal to a broad variety of categories such as breweries and wineries, banks and credit unions, household services, transportation and more. Postmedia is currently moving into the promotional phase, where the directories will be communicated via print, digital and social.
Currently, more than 1,300 businesses are participating. Faull says the company is looking at how it can expand – it's not yet in any of Postmedia's small-market dailies. He says some of those markets don't necessarily have the marketing support, but Postmedia will use this stage to explore the feasibility of expansion.
Throughout the COVID crisis, media companies have faced similar financial challenges as many other industries. Postmedia itself has received a temporary waiver on the interest related to its 8.25% first lien notes, a measure CEO Andrew MacLeod admits is unusual but is part of an effort to ease the burden on those with debt to Postmedia.
Nevertheless, prioritizing local businesses hit by restrictions and closures has been on the radar of many media companies. On the OOH and place-based side, companies such as Captivate and MaxTV have offered media space free of charge for local businesses such as restaurants. And last week, Torstar's Metroland launched a local advertising program to sell discounted gift cards in order to provide businesses with a flow of income even amidst closures.