The latest on Canada's 'couch potatoes'
The new report from Convergence Research Group has found that OTT's growth generally benefits U.S.-based companies.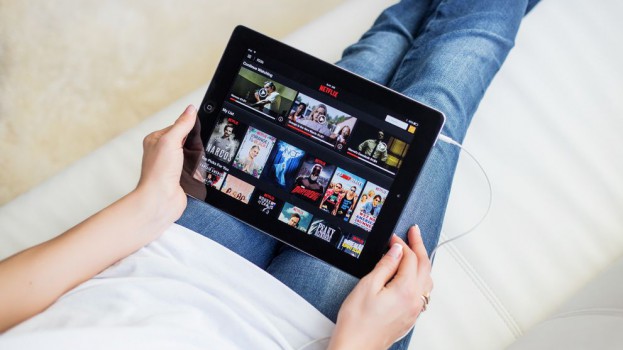 Considering the current COVID-19 pandemic and lockdowns, Canadians will likely report that they've been spending more time on their couches – and staring at a lot of screens.
However, according to Convergence Research Group's annual Battle for the Canadian Couch Potato study, screen consumption was already trending upward, particularly when it comes to OTT.
The study looks at the growth of the OTT industry versus the growth of traditional television in Canada. While OTT is growing exponentially in terms of revenue, traditional television is shrinking slightly.
The OTT market took in $1.53 billion in 2019, representing revenue growth of 37% year-over-year. Meanwhile, 2019 saw a very mild decline in revenue from cable, telco and satellite TV access (down 2% to $8.38 billion). This does not take into account revenue from advertising.
The OTT reports are based on data from 43 OTT services across 30 different providers.
The company estimates that 2019 saw a decline of 283,000 Canadian TV subscribers, accelerated from a decline of 262,000 TV subscribers in 2018. In 2020, the decline is expected to grow even more, with 388,000 fewer customers by year-end.
The amount of Canadians who do not and/or have never had a cable subscription has grown by 2.5 percentage points, coming to an estimated 32.5%. By 2022, that's expected to come to 42%.
Convergence Research Group keeps its specific monetary predictions for future years largely confidential for its clients. However, it did disclose that although Canadian OTT access and revenue will continue to grow, the growth will continue to mostly benefit non-Canadian players. And, while its current numbers don't contain data related to COVID-19, it did state that the disruption caused by the virus is unlikely to last beyond 2020.

While new additions to the marketplace like DAZN (which has shifted largely from a football-forward strategy to one focused more on soccer), Disney+ and NCBU's Hayu more admittedly "impinge on the Canadian TV/OTT model," according to Convergence, some of the new additions have created opportunities for Canada's vertically integrated companies. For example, it pointed out the WBO, CBS and Starz have all chosen not to go D2C or sell to independents, but rather to strike long-term deals with other providers. The biggest beneficiary has been Bell Media, which has struck partnerships with HBO, Quibi and even CBS (although CBS All Access is currently in the Canadian market, Bell's SVOD Crave has streaming rights to the new Star Trek: Picard series).