TV viewership on lockdown: continued
While news spiked during the second week of lockdown measures, scripted is now making a comeback.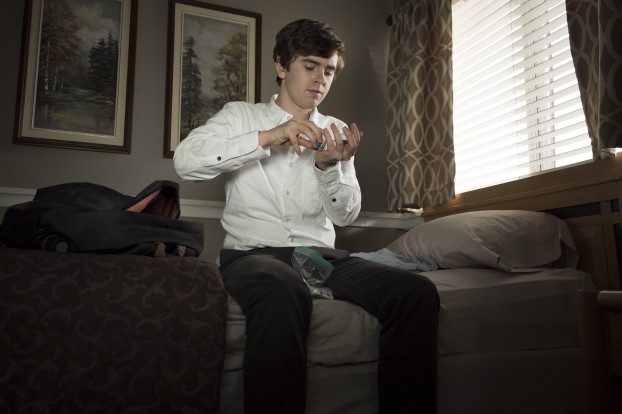 It may seem hard to believe, but Canadians are starting to adjust to a new normal.
Now one month into lockdown measures to prevent the spread of COVID-19, Canadians are admitting to spending a lot of time in front of the tube consuming both SVOD content and linear. Throughout the lockdown, MiC has continued to use same-day-plus-seven data from the Numeris top 30 sheets from Feb. 3 until present day. Our first set of data was presented up to and including the week ending March 16.
MiC has based its per-night overview on the AMA of the top three shows on any given night. For example, on March 30, the top three shows were The Good Doctor (3.03 million views), the CTV Evening News (2.98 million views) and 9-1-1 (2.06 million views). So, that night registers as having a top-three average of 2.43 million viewers.
Here are some of the findings based on that data.
Viewership is up, and so is consistency
Initially, a side-by-side look at each week's audiences showed that Canadians are relatively consistent week-over-week with only a few minor variances. Once again, even as Canadians entered their third weeks of lockdown, the same patterns followed from week-to-week, although daily audiences did become visibly higher during the weeks ending March 29 and April 5.
The main difference, however, is that while the high peaks were higher, the typical dips – most commonly on Tuesdays and Fridays – were not as low as time went on.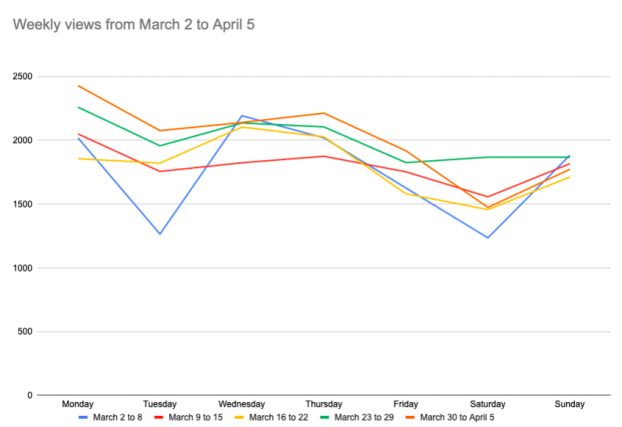 While much of that lift has been driven by news, that hasn't stopped the country's "power programs" from thriving. In fact, two weeks in a row, CTV juggernaut The Good Doctor bested its own seasonal records, and on March 30 reached above three million viewers, the first time any scripted show on a Canadian network has done that all season.
News spiked, but scripted may be returning
News programs rarely took the night for ratings in Canada prior to the COVID-19 crisis. In February, the most days per week in which news was the top-viewed program was three out of seven, but most weeks, one or two days max would be topped by news.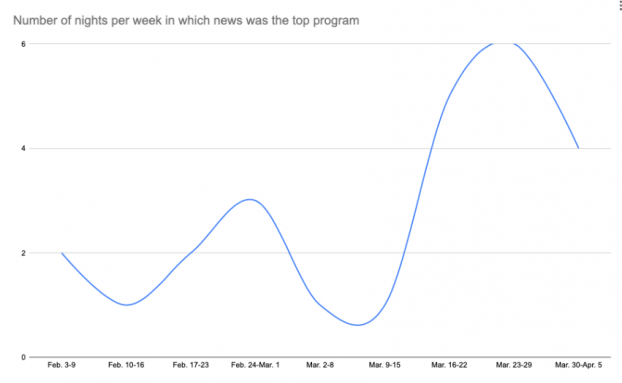 Beginning at the start of the official pandemic, news started to see a lift in views. During the first full week of lockdown measures, news topped the nights five nights out of seven, and the next week, grew to six nights out of seven (the only night in which news was not the top-viewed program was Monday, when The Good Doctor shattered its own record for the first time). However, the next week, news went down to four nights out of seven at the top of the charts, as scripted programs like The Good Doctor, Grey's and The Rookie brought in more views – in some cases, significantly more views – than news.
Fridays, Saturdays and Sundays have been upended by news, but some series have potential
The weekends, including Fridays, have traditionally not brought in as many top programs viewers as big nights like Mondays, Wednesdays and Thursdays. Already, news tended to dominate those nights, and with an absence of more live event-oriented programming like SNL, Hockey Night in Canada and, of course, basketball games, the lion's share of views on those nights went straight to news.
However, the most recent Numeris results found that escapism still has its place; after two weeks of Friday, Saturday and Sunday being dominated by news, scripted series like Hawaii Five-O, Blue Bloods and The Rookie began to creep back up in the charts.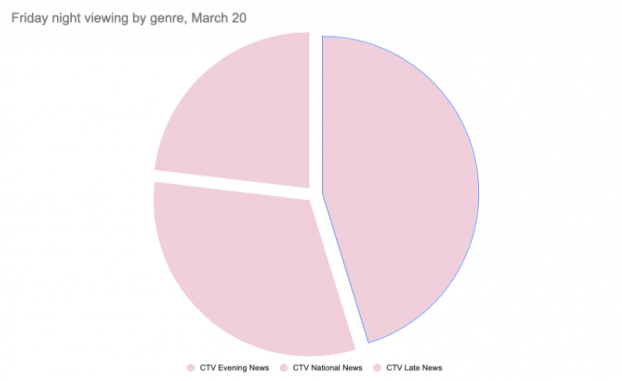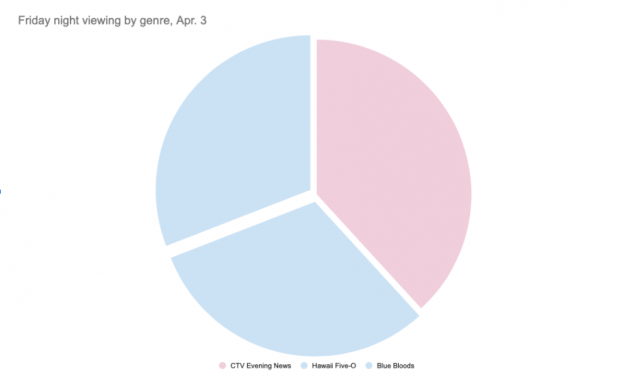 In the case of both Fridays and Sundays, the top-three programs for the night went from 100% news to between 30% and 66% scripted content, indicating that viewers are beginning to bounce back from mainlining the news. However, Saturdays remain a news-only event.